It was about time we rallied up our community of beautiful crown-wearing, modest-slaying, empowering women to answer the big old question of:
"What inspires you to wear your hijab?"
From challenges faced in their lifetime, to their own discovery of what hijab means to them, our community are opening up and we're so here for what they had to say.
This post is certainly not for the faint-hearted, so grab your nearest box of tissues and prepare to be in awe of some of these answers!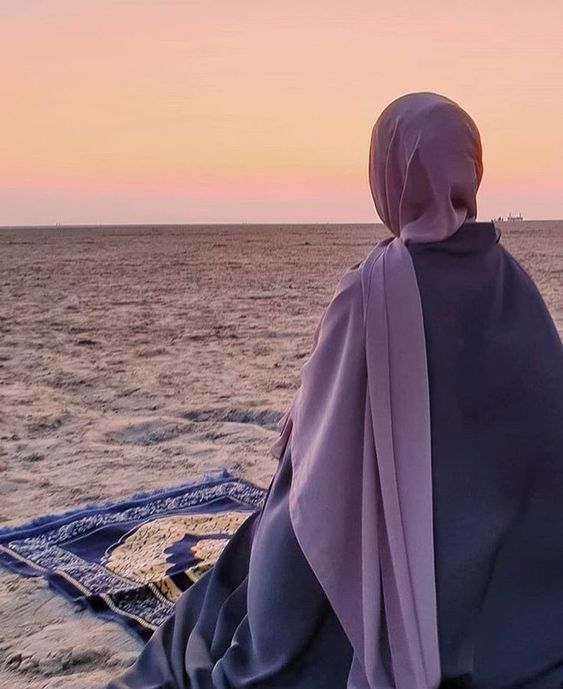 ---
🥺 The Longing Search for Security

There was a sense of security I chased from the world. I chased and chased and only found myself feeling insecure in the end. You'd think covering your beauty would make you feel 'oppressed' but it only gave me the security I was looking for all along. Safety really does lie in what Allah commands. – Naeema
✨ The Need to Strengthen A Connection with Allah

I started wearing hijab because of how much I wanted to strengthen my relationship with Allah. I felt more confident in it and it made me feel so safe! i can represent Islam wherever I go and I can't imagine my life without it now. – Iqra
❤️ A New Found Sense of Protection

I was inspired to wear in Ramadan nearly 10 years ago. What really helped me fall in love with it was how having this piece of cloth made me feel protected from the outside world and I felt my boundaries were more respected. – Amrin
🤲🏼 Falling in Love with My Creator

I fell in love with the hijab when I learnt the wisdom behind it and who the command comes from (my creator who loves me the most!). Also what helped was becoming aware that I'm an ambassador for Islam wherever I am – Aaminah
🧕🏽 Learning about the Sahabiyat

When I began reading about the female companions during the time of the Prophet SWT and their way of modest, I told myself that I'm not dressing like them and I want to start! – Aisha
📿 Being Ready for Salah.. Always

The saying that "If you can't pray in it, then don't wear it". This helps because if you go outside with a scarf then you're always ready for salah no matter where you are – Iman
🌹 A Beautiful Ease Within a Difficult Hardship

When I was diagnosed with cancer, I lost all my hair with chemo. From this moment, I realised how fragile life is and how tomorrow is not promise to any of us. I began wearing hijab to cover the hair loss and soon fell in love with how it made me feel. It's been 8 years since and I've never looked back. – Anonymous
🥀 A Reflection of True Womanhood

To me, Hijab is a sign of femininity and an association to our womanhood. It's a way for us to represent and unite the women of this Ummah. Something we get to share which I think is beautiful. – Anonymous
👑 Embedding the Verses of the Book of Allah
I get to wear an Ayah of the Quran! Subhanallah.
💪🏽 Becoming the Forefront of Identity

Since wearing it, I've gained nothing but respect. People recognise me as a Muslim and it's the first part of my identity their greeted with before anything else. – Anonymous
💝 A Gift from Allah
Allah SWT gave us this beautiful adornment... how then could we possibly reject it? 🥺
💎 A Diamond in the Rough
Allah sees us women as gems of this world that need to be protected. We're protected from the eyes of this dunya through out hijab – how precious is this?!
🏡The Innocence of Our Children

When I'd take my son to school, he'd ask me why the other Muslim mums were wearing hijab and why I, as a Muslim aswell, wasn't. 🥺 He wanted me to be visibly Muslim and inspired me to take that first step. – Anonymous
🥰 Friends that Love you for the Sake of Allah SWT

I attended this Islamic class and, as the only non-hijabi, my friends would offer to wrap my scarf for me before praying salah. I loved how they eased me into the idea of wearing one and, soon enough, it became a full-time thing! I'll forever be grateful for those beautiful souls.
😌 Control Over Your Own Beauty
What inspired me was the idea that by wearing hijab, I got to choose who my beauty was revealed to. I got to keep that sacred for my loved ones and I get to keep it sacred for my future spouse – those worthy of seeing the full version of me.
We'd love to hear your thoughts on this post! Let us know in the comments what inspired you to wear hijab and, if you don't wear hijab, what do you think is holding you back from taking that step? Lets get the conversation going ✨ 👇