For many of us, our childhood bedrooms have been that oh-so faithful and familiar space, sticking with us through all our crazy phases.
From the hot pink walls to that DIY bookshelf and, who can forget, that quirky loft bed with the built-in desk underneath, our bedrooms under mum or dad's roof has seen it all.
But with cost-of-living crisis looming over us, it seems that our twenties will be spent bunking with the parents a little longer than we'd planned (which is totally okay, btw!). Which means one thing – it's time for a total revamp.
Let's talk about how to transform your childhood bedroom into a trendy retreat that now caters to your home-office moments.
---
Tip 1: Less is More, My Friends. 🗑️
Before we dive into the dazzling world of design and decor, let's have a heart-to-heart about rule numero uno: 'If you don't need it, it's time to free it!' 😌
We all have that inner hoarder that loves to hold onto everything from outdated t-shirts to quirky ornaments we haven't looked at in years. But, it's time to channel your inner minimalist and start majorly decluttering.
Now, we're not saying to toss out your prized awards or graduation certificates 🎓 - those definitely deserve a cozy corner in your memory box. But trust us, giving the rest a good clear out will make your room feel twice as big and ten times as chic!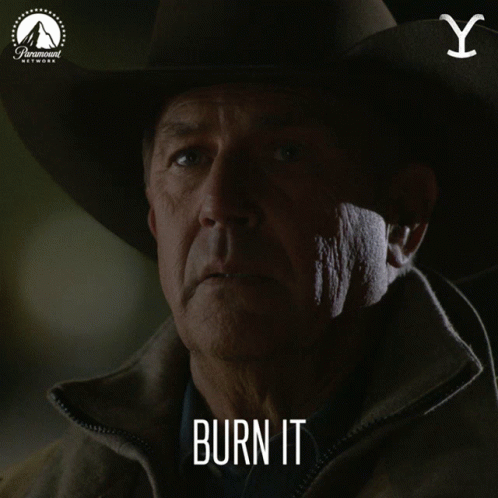 ---
Tip 2: Texture Time – Let's Panel Up! 🎨
Ready to take your room from basic to breathtaking? Texture is the secret ingredient!
Check out our step-by-step video guide on panelling that shows how to panel walls like a pro and create a feature that's Insta-worthy. 📸
You don't need to be an expert to do this. All it takes is a trip to your local DIY store for some wood panels and paint, then it's time to unleash your inner artist. 🖌️ Once you've stuck the panels up with a hot glue gun, you'll see your dreamy feature wall come to life!
Here's some seriously inspiring panelled walls to get your creativity flowing! 👇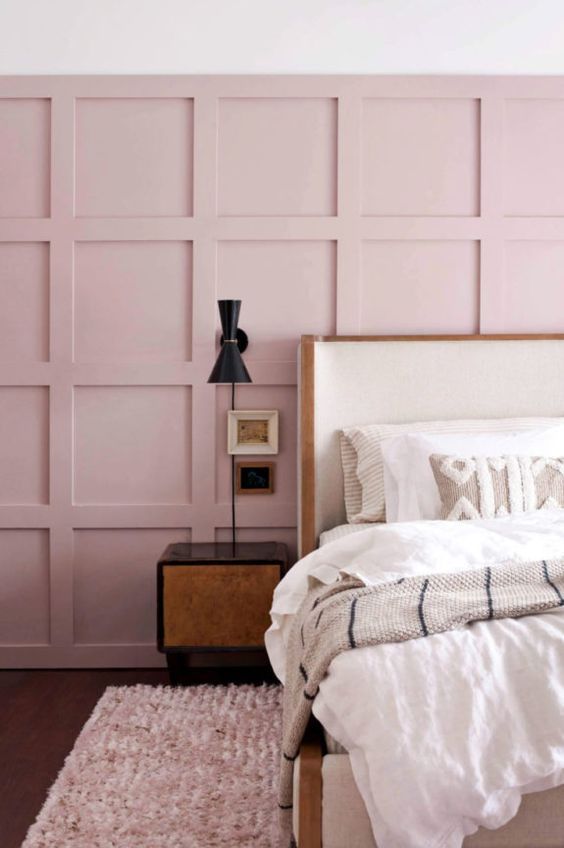 ---
Tip 3: Bedding Bliss - It's a Game Changer! 🛏️
If you're thinking of making just one big upgrade, let it be your bedding. Remember the days of wildly colourful bedspreads that clashed horribly with, well, everything? It's safe to say we've grown past that phase, right? 🙅‍♀️
Today, it's all about crafting a chic, layered bedding look that screams sophistication without saying goodbye to fun.
Start with pillows - the more, the merrier! Then, move on to a palette that's neutral but never dull. Think whites, greys, beiges with pops of colour that reflect your personality.
And lastly, can we talk about throws? They're the cherry on top of your beautiful bedding sundae. Say it with us: 'Yes to throws!' 🙌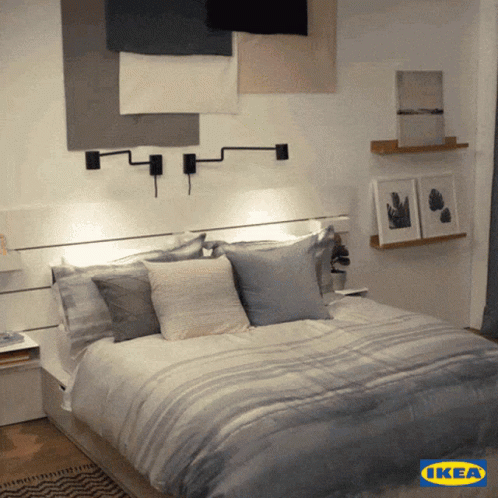 ---
Tip 4: Invest in a Large Mirror 🪞
Hoping to give the illusion of a larger room? A sizable mirror is your answer!
Not only does it help in opening up a smaller space, but it also infuses your room with a brighter, cleaner, and more minimalist vibe. And hey, who could resist that last-minute outfit check before heading out? 😉
Although these statement pieces can sometimes tug at the purse strings in high-end furniture stores, budget-friendly finds at places like TKMaxx and Homesense never disappoint! So, invest in that mirror magic and watch your room transform.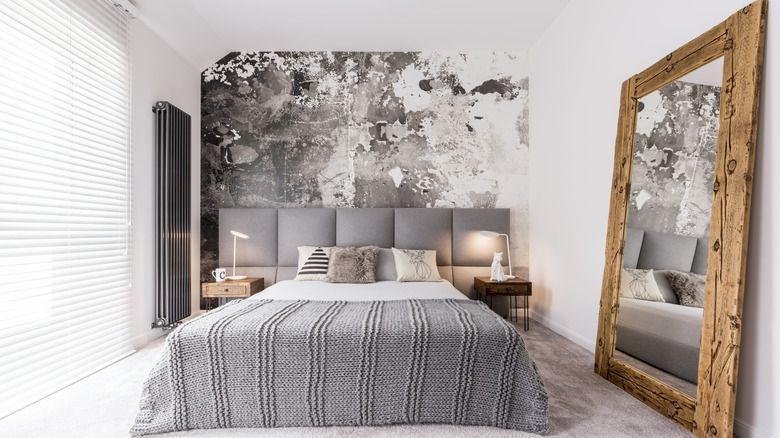 ---
Tip 5: Bring the Outdoors In with House Plants 🌿
Growing up isn't just about aging – it's about evolving, and there's no better symbol for that than the beautiful transformation of nature.
House plants, which became everyone's favorite home companion during lockdown, aren't just a fleeting trend. They're here to stay and they pack a multitude of benefits!
Whether you opt for a grand floor plant to make a bold statement or a delicate spider plant elegantly cascading down your bookshelf, integrating these green wonders not only revitalizes your space but also offers a slice of 'adulting' as you tend to their needs. So let your room breathe with a touch of green goodness! 🌱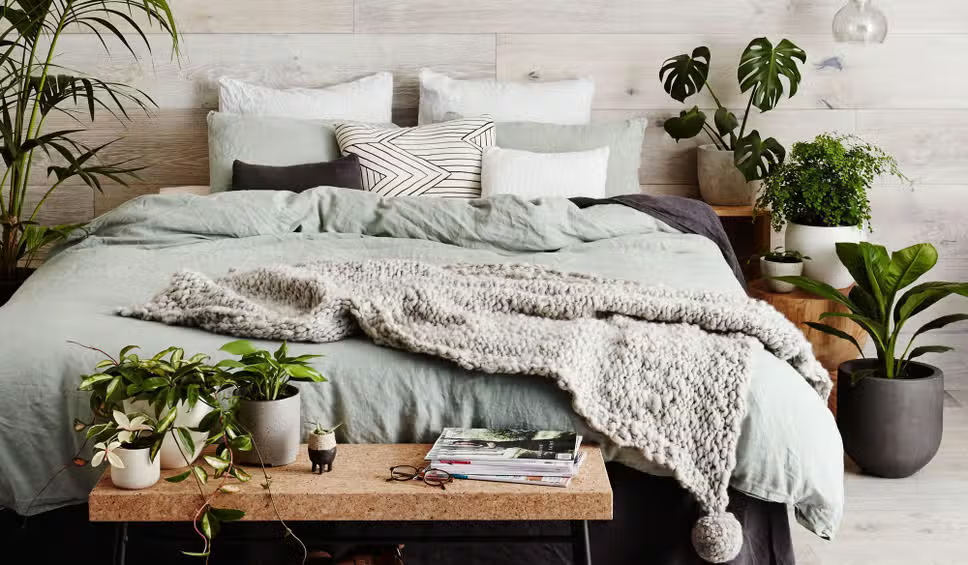 ---
Tip 6: Declutter That Desk ✨
Whether it's your hub for your seven-step skincare rituals or the battleground for work-from-home warfare, your desk serves as a significant spot in your room.
Its purpose can shift daily, but one thing's for sure: clutter is a big no-no! Dive into budget-friendly desk organizers to neatly house your skincare gems, and consider drawer dividers for those trusty pens and gadgets.
Remember, a tidy desk reflects a tranquil mind. And let's face it, in the whirlwind of adulting, we need every ounce of serenity we can get! 🌬️📚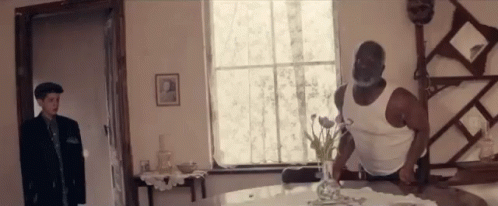 ---
Tip 7: Warm Lighting for the Evenings 🛋
Let's talk light – it's not just about brightening up your childhood bedroom, but also setting the mood. While we've given you tips that bring an open, airy feel, there's something undeniably soothing about dim, gentle lighting when evening falls.
A trusty bedside lamp can be your best friend for those wind-down moments, setting the scene for a restful night. Check out IKEA for stylish table lamp choices or elevate the ambiance with strip lighting above your headboard. If you're seeking a statement piece, a tall floor lamp tucked in a room corner adds just the right touch of warmth.
And hey, don't forget to sprinkle in a few candles – there's nothing quite like their soft, flickering glow to amp up the cosy factor.🌙
---
Revamping Your Childhood Bedroom: Summary
Navigating your twenties is a journey – filled with transitions, growth, and countless learning curves. So, one thing that doesn't need to be complicated? Revamping that childhood bedroom.
As you bloom into this new decade of life, your space should blossom alongside you. From mindful decluttering and the investing in trusty furnuture pieces, to the embrace of nature and the allure of lighting, every tip is a step towards crafting a room that's not just functional, but truly reflective of the wonderful adult you're becoming.
So, as you roll up those sleeves and dive into the transformation, remember that the heart of this revamp is YOU. Don't feel pressured, and only make choices that resonate with your who you are, and enjoy every refreshed corner of your new personal haven.
Happy decorating! 🌱🖼️💕