Whether it's a mum, an aunty, a wife, a sister, or a best friend – giving a thoughtful gift to a leading lady in your life can be overwhelming with all the choices out there. I mean, where do you even begin to start looking?
The good news is, you're in the right place if you've been searching high and low for an incredible present. And don't worry if you think this person is super picky – all the gift ideas have been categorised based on interests.
So whether this woman is a skincare fanatic or a tech-enthusiast, there's a little something here for everyone! 😌
Best Skincare Gifts 💆🏽‍♀️

Best Tech-Based Gifts 👩🏽‍💻
---
Best Skincare Gift Top Picks💄

If you want to create the ultimate skincare hamper, here's our top picks for you to mix and match:
#1 Liz Earle Essential Bundle | £31.00 (Save £21.00)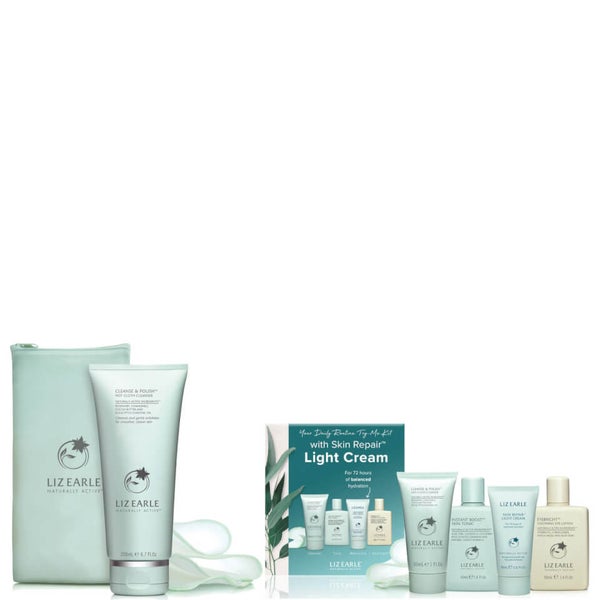 What's Included? 👇
Cleanse and Polish (200ml) – This cream cleanser removes even the toughest of makeup products to leave your skin feeling squeaky clean. It comes with a cotton cloth to make the job easier for you, and exfoliates to lift all the dead skin cells.
Instant Boost Skin Tonic (50ml) – This lightweight toner works to brighten and soothe the skin after cleansing to further calm the surface. The alcohol-free formula is packed with essential oils to to get rid of any dry and tight texture.
Skin Repair Light Cream (15ml) – A silky face cream to hydrate your skin for a soft finish.
Eyebright Soothing Eye Lotion (50ml) – This eye lotion helps rejuvenate puffy or tired eyes with its Aloe Vera extract formula.
💡
Tried and Approved ✅

Any of the Liz Earle products are a dream to use, so the fact that they came out with a bundle with all of the essentials just tops it off! Since using these products, my skin has felt cleaner a lot more protected from environmental aggressors.
---
#2 CeraVe Facial Hydration Bundle | £27.60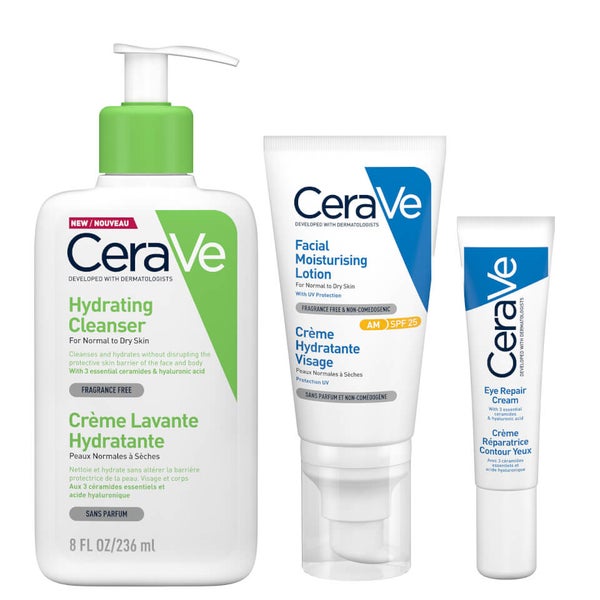 What's Included? 👇
Hydrating Cleanser (236ml) – This cleanser deep cleans the skin without any stripping away the moisture or leaving your skin. This can be used day and night.
Facial Moisturising Lotion SPF25 (52ml) – The lightweight face cream not only leaves your skin feeling super hydrated, but it also protects it from harmful UV rays. It's a great 2 in 1 solution all year round!
Eye Repair Cream (14ml) – A revitalising eye cream targeting dark circles and puffiness.
---
#3 Charlotte Tilbury Magic Cream | £25.00+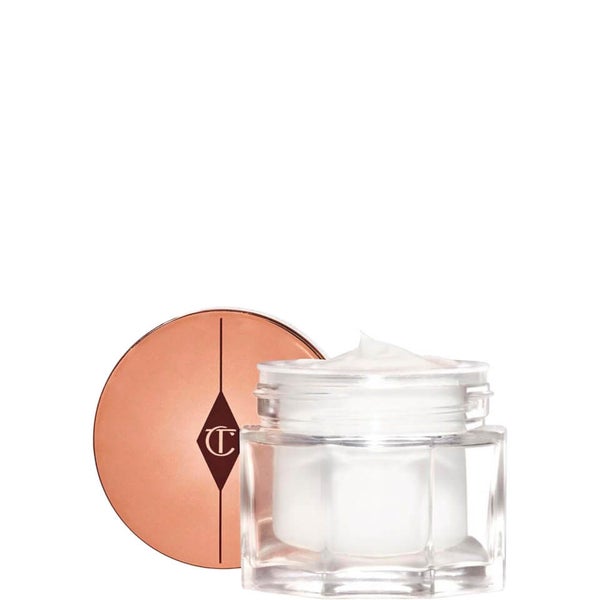 If there's one moisturiser that won over the hearts of skin-enthusiasts everywhere, it's this one right here! The award-winning Charlotte Tilbury cream is known for it's ability to transform skin instantly into a radiant glow. This product is the perfect gift to help combat ageing effects and redness.
---
#4 Elemis Pro-Collagen Marine Cream | £65.25 (Currently on offer)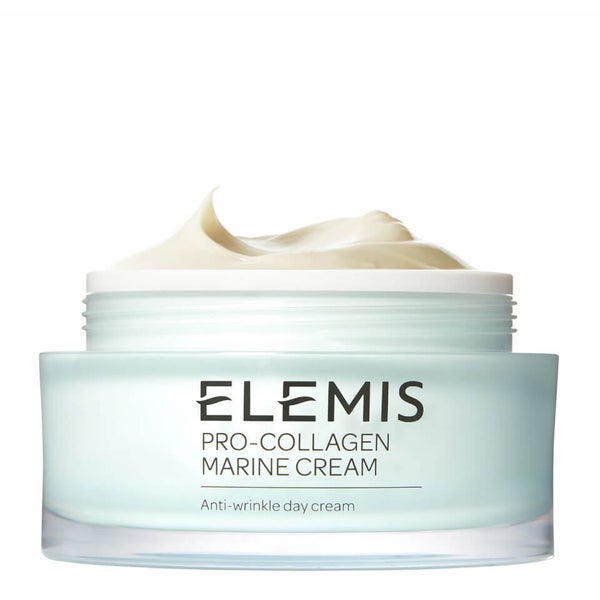 Although it's no doubt on the pricier side, the infamous Elemis Pro-Collagen Marine Cream is a great gift choice for mothers! It works wonders when reducing the appearance of fine-lines to leave the surface smoother and plumper than ever before. Giving the skin back that youthful glow, 95% have said this product is the best anti-ageing cream they've tried.
---
#5 The Body Shop | Shea Big Gift Bag | £35.00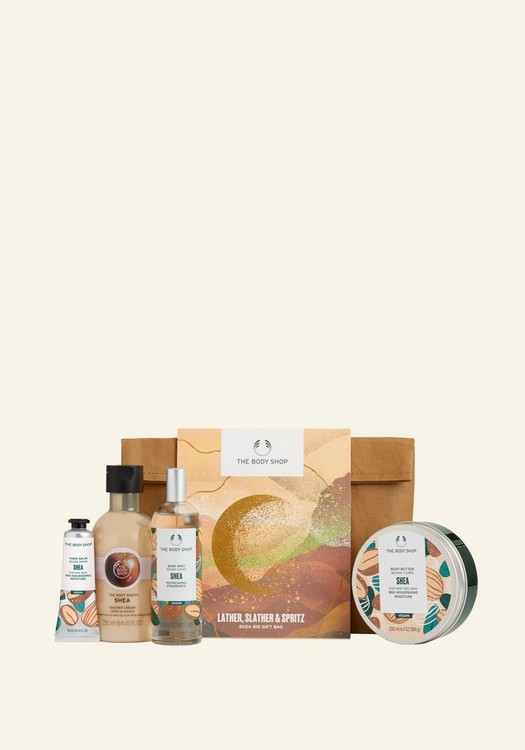 Straight out of their 'Eid Gifts' collection (I know! 😍), The Body Shop have stepped it up this year with this vegan set filled with body butters, shower creams and dreamy lotions!
The Body Shop use fair trade ingredients to help financially support women in different villages as well as to invest in community projects – we love to see it. 💓
---
Best Tech-Based Gifts👩🏽‍💻
Technology has made gifting options far more creative and innovative as ever before. Here's a list of our top gadgets that may make life a whole lot easier (and fun):
#1 STYLPro 4-in-1 Facial Steamer | £29.99

Facial steamers not only unclogs pores and cleanse the skin, they're great for promoting collagen to get that younger-looking skin.
This 4-in-1 gadget steams your face, humidifies the entire room and diffuses aromatherapy oils – how's that for a complete at-home spa experience?!
There's a bunch of facial steamers on the market but this one from Boots is definitely on the cheaper side, and is great value for money with all the added features.
#2 Logitech POP Keyboard and Mouse
Is she a 'total creative'? 🎨  Okay this is the gift for her...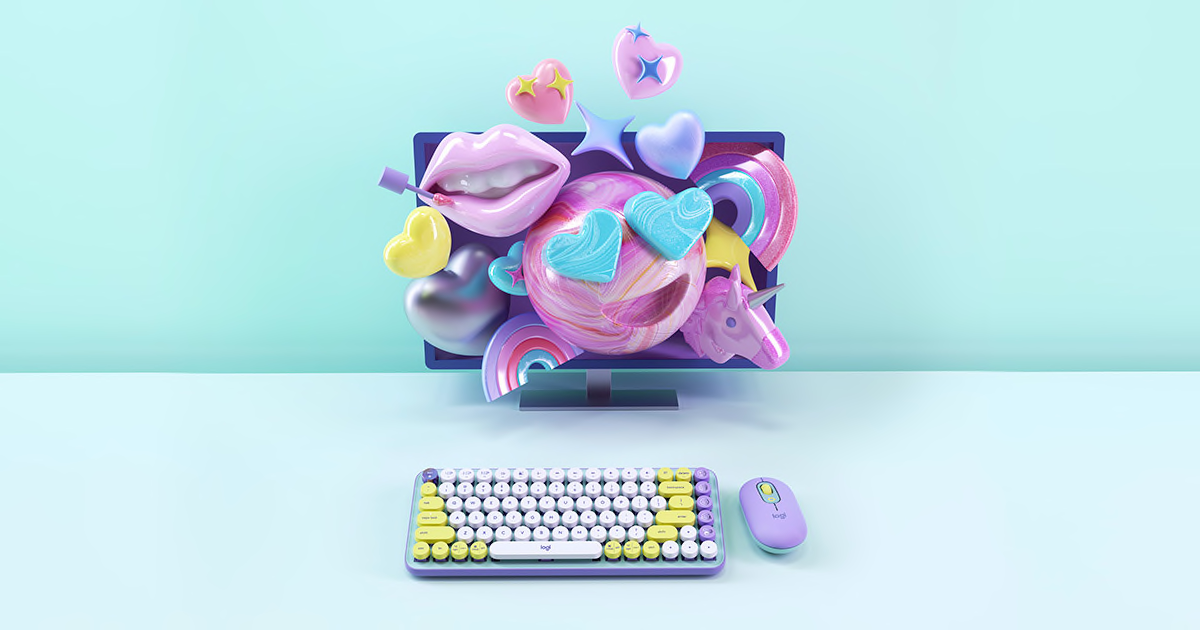 If she's all about her laptop and loves a pretty desk, then this keyboard set is an absolutely must! Instagram reels and TikToks are certainly going crazy over this wireless gadget and we can see why.
This lightweight duo hooks up to any laptop via Bluetooth and is a great tool to help boost creativity and productivity (plus it just looks awesome 🤷🏽‍♀️).
#3 Mini Projector | £34.99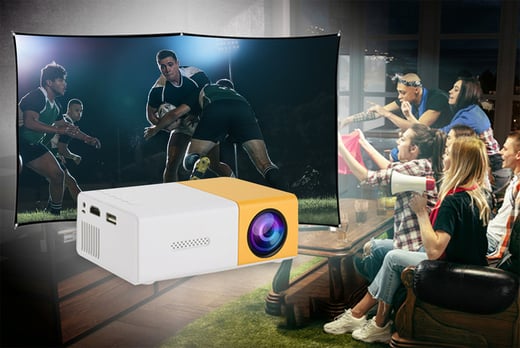 Those evenings in with friends just got a whole lot better! This Mini Projector bundle comes with an 84" portable projector screen and can be easily connected via USB, HDMI and AV.
#4 FitBit Tracker | £99.99 +
Any smart watch that tells more than just the time is a win! FitBit trackers are the perfect tool to keep track of heart health and steps to fuel their fitness journey. If this lady in your life is all about her keeping healthy, then this will definitely help her crush her goals. 🏋🏽‍♂️
#5 Amazon Kindle | £79.99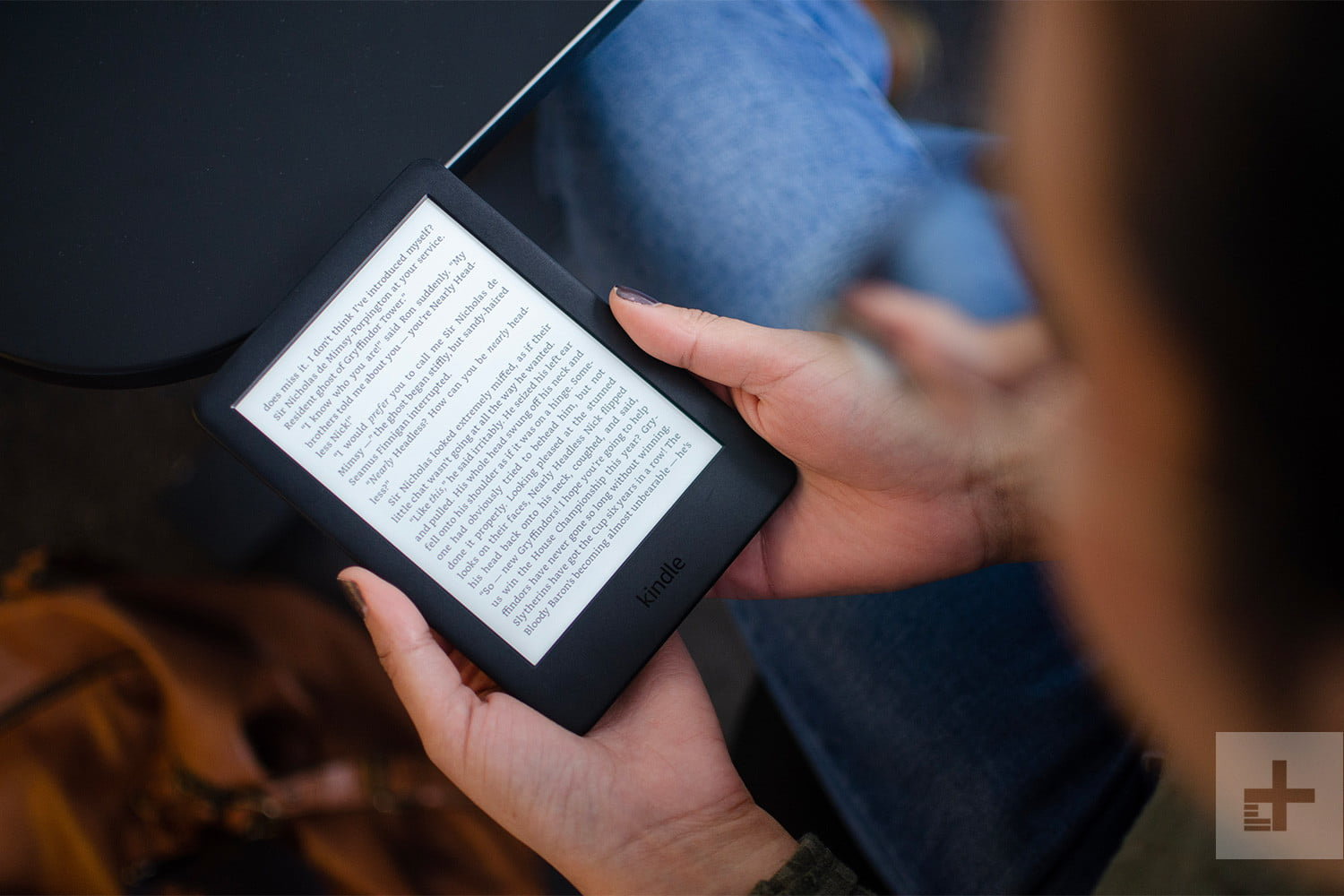 Amazon Kindle is the most popular e-reader on the market. With an endless selection of ebooks available for download, she can save on buying hardcopy books with just this lightweight device. The Kindle is known to offer great value for money and – if this special someone is always on the go – she can pop it into her bag and carry it around with ease!
#6 Temperature Control Smart Mug | £100
Fancy a cuppa, anyone?
Don't you just hate when your tea goes cold?! ☕️
The new Ember Smart Mug allows you to set an exact temperature so it is just perfect. This temperature is maintained for 1.5 hours so you can get on with your errands and keep coming back to the hot drink without reheating it!
Using the Ember app, you can easily control the temp from just a touch of a button, and you receive notifications when the desire temperature has been reached. * adds to shopping cart *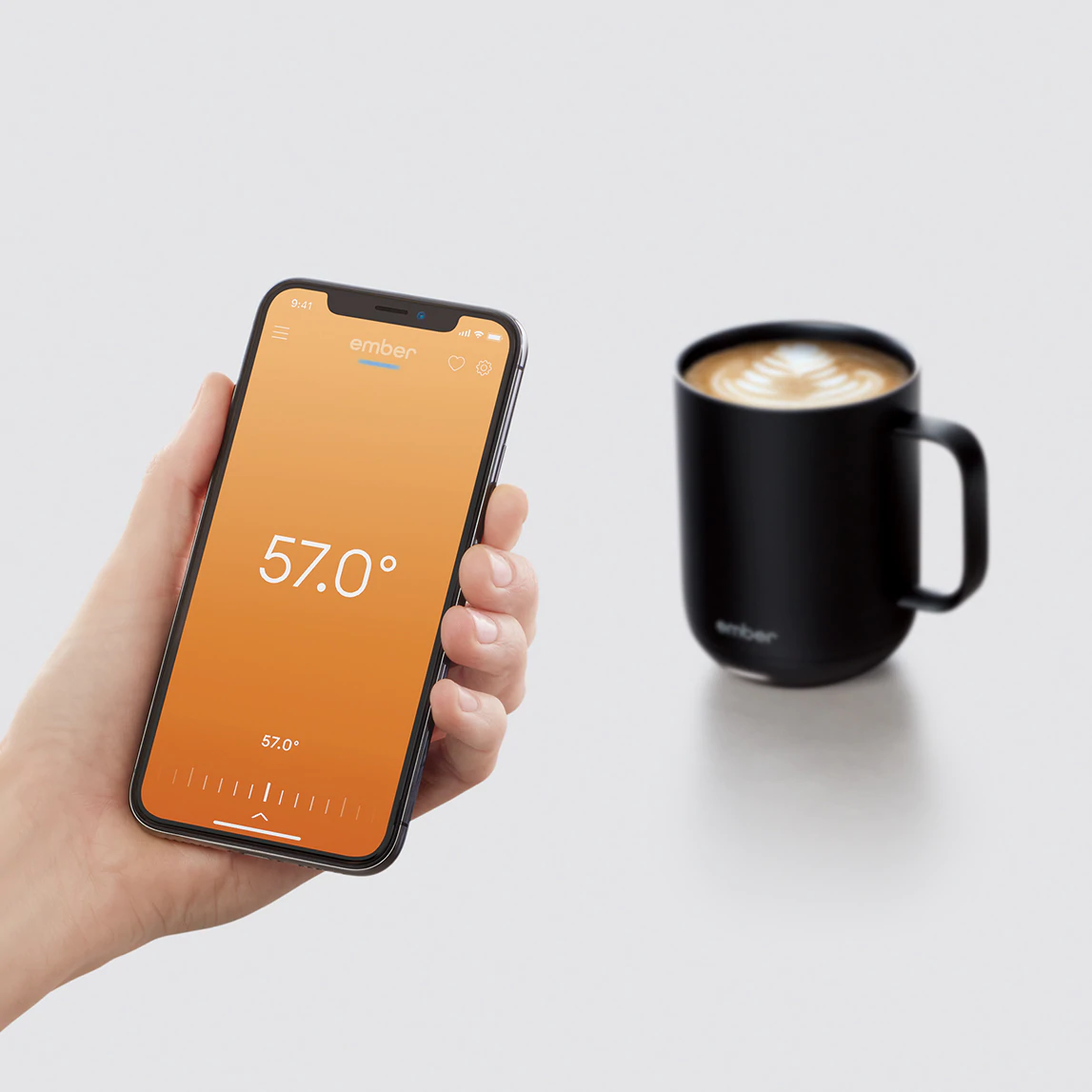 #7 Anker Wireless Charger | £49.99
Anker 622 Magnetic Battery attaches to the back of your phone and charges on the go! It even comes with a foldable stand for a comfortable viewing angle.
Note: This charger is only compatible with iPhone 12 and 13.
#8 HoMedics Comfort Neck & Shoulder Massager | £39.99

I mean – who doesn't love a massage after a long day of being fabulous? 👑  This home massager relieves any tense muscles in the neck and back region to allow for a relaxing experience. Life definitely comes with its everyday tensions, so why not treat her to this gift so she can fully unwind this Eid.
#9 StylPro Go and Glow Mirror | £29.99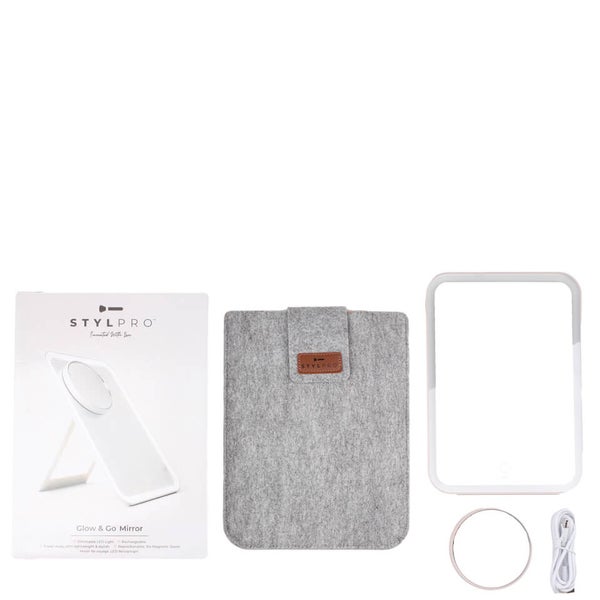 More lighting please!
This on-the-go light-up mirror is the perfect accessory for immaculate skincare application. When it's gloomy outside, or your bedroom lighting isn't doing any justice, this mirror is a great solution. It comes with a 10x magnifying mirror attachment and a micro-USB charging port – what's not to love? 🤷🏽‍♀️
---
Best Minimalist Gifts
We all have a minimalist in our life. Here's our top picks for gifts they will love! 😌
#1 AromaHome Time Out Marble Oil Diffuser |  £27.00
Even if you aren't a minimalist, I'm sure everyone can agree that a home that smells good is just the best thing! This oil diffuser is designed to completely blend in with its marble accents to avoid messing up any decor aesthetic. Bliss. 😌
#2 Minimal Dinner Set | £60
This matching 12 piece dinner set is a stunning compliment to any minimalist's home! The stoneware is all microwave and dishwasher safe. There's also a bunch of colours to choose from – just hit the button below to shop 👇
#3 Luxury Prayer Mat | £18.98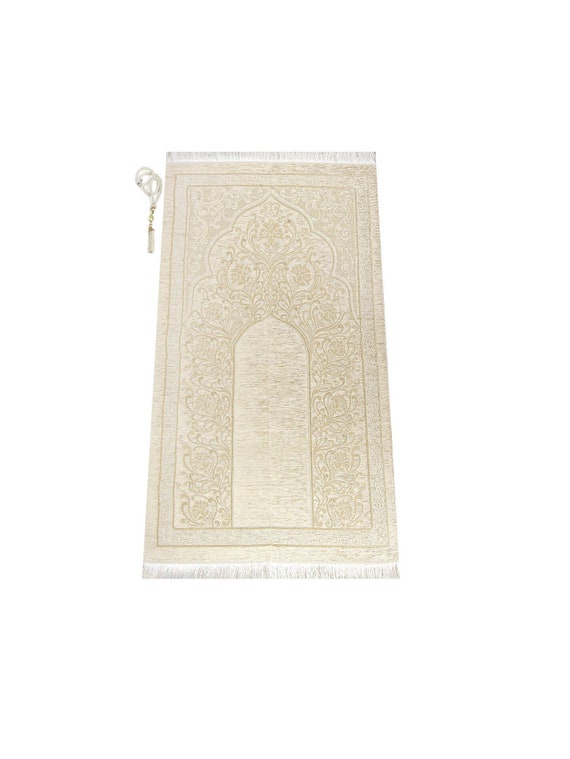 Who doesn't love a luxury prayer mat?
Not only is it super beneficial in any Muslim household, the neutral tones are perfect for that minimalist who doesn't go crazy with the colours! This set from Etsy is just over £18 and comes with matching prayer beads to compliment it.
💡
If you're looking for a personalised prayer mat, then we'd recommend checking out
Ibaadah London!
👈🏽
#4 Scented Oud Candles | £29.90
The dreamy fragrance of this candle is a must-have in anyone's home (not just minimalists!). Who can resist an oud candle, eh? This one from Rituals burns for 60 hours so you can enjoy that atmosphere for even longer.
#5 Weekend Travel Bag | £14.00
Weekend bags that have enough space for the skincare, the extra pair of shoes...oh and the laptop of course! Whether it's a overnight stay at your mums, or a quick getaway with the family – these big duffle bags are essential for over-packers 👀
#6 Minimal Jewellery Pieces  | Varied Prices
If there's one place that's known for their beautiful jewellery pieces, it's got to be Nominal. The Muslim-owned brand infuses both religion and sentiment into their products to create stunning accessories. The simplicity of the designs is what any minimalist would totally fall for! Click below to check out their ranges of products 👇
---
Best Home Gifts 🏡
This Eid, gift something that makes her house more of a home 💓 Here's our top Home Eid Gift ideas:
#1 Hotel Chocolat 'Velvetiser' Machine | £99.95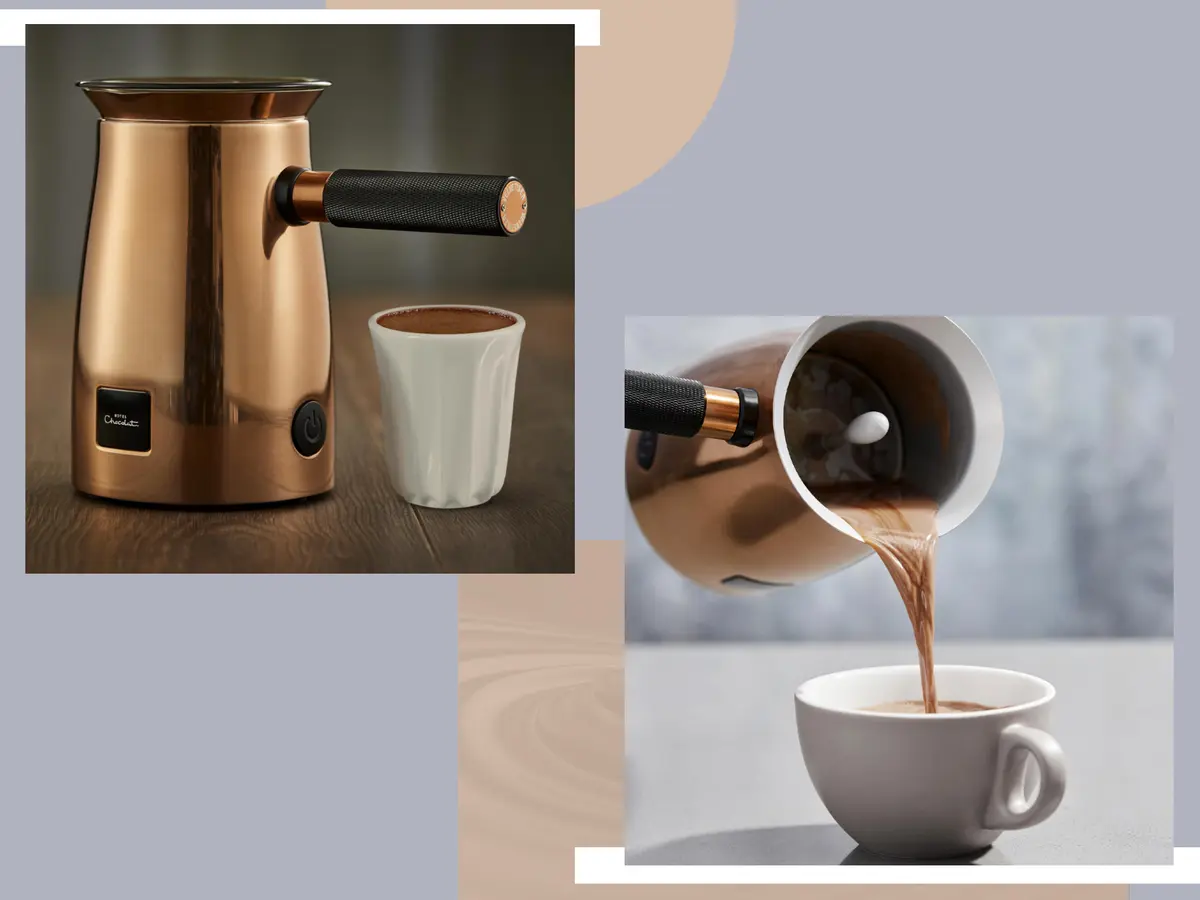 Imagine Hotel Chocolat's velvet rich hot chocolate in the heart of your...living room! 😍 This best-selling machine has been trending for quite some time and we can definitely see why.  All you have to do is add the milk and chocolate sachet into the pot, hit the button and voila – a silky smooth hot drink is with you in no time! (It's so good you might even just by it for yourself 🤷🏽‍♀️)
#2 STYLPRO Beauty Fridge | £49.99
Every girl has dreamt of having a mini skincare fridge in her room that is oh-so neatly stocked up! This is the perfect Eid gift for a skin-enthusiast's home.
#3 Islamic Wall Art | £25.00 +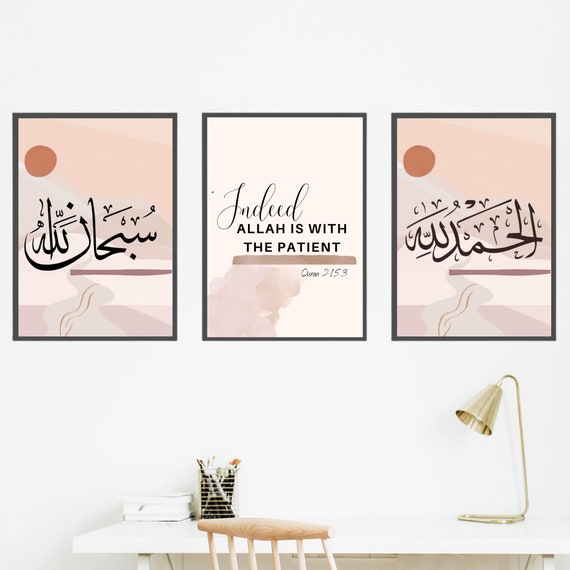 Brighten up her house with a gift of Islamic wall art to really make those walls come to life! This neutral 3 piece set with a pop of colour stands out particularly well on plain backgrounds and compliments both white or black frames.
#4 Nespresso Coffee Machine | £79 on offer
For the caffeine-junkies..

#5 Digital Touchscreen Air Fryer | £61.97 (on offer)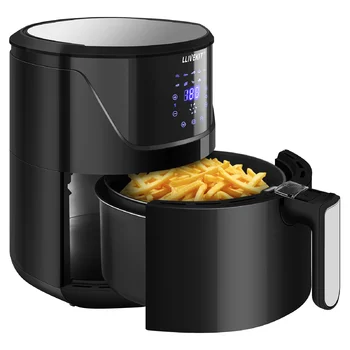 If there's one kitchen appliance that defines the 'post-pandemic kitchen' – it's got to be the infamous Air Fryer. Saving the hassle and time of adults everywhere, this household favourite is a great Eid gift choice to make life a lot easier for that special someone. Shop below at WayFair 👇
#6 The reBoard Cutting Boards | $35
These reBoards have been trending for quite some time for their sustainable take on everyday chopping boards that we rely on! They come in four different shades to help bring a pop of colour to the kitchen, and can be used as serving dishes too – we love a 2-in-1 solution 😌
#7 Bloom and Wild 'Through the Letterbox' Flowers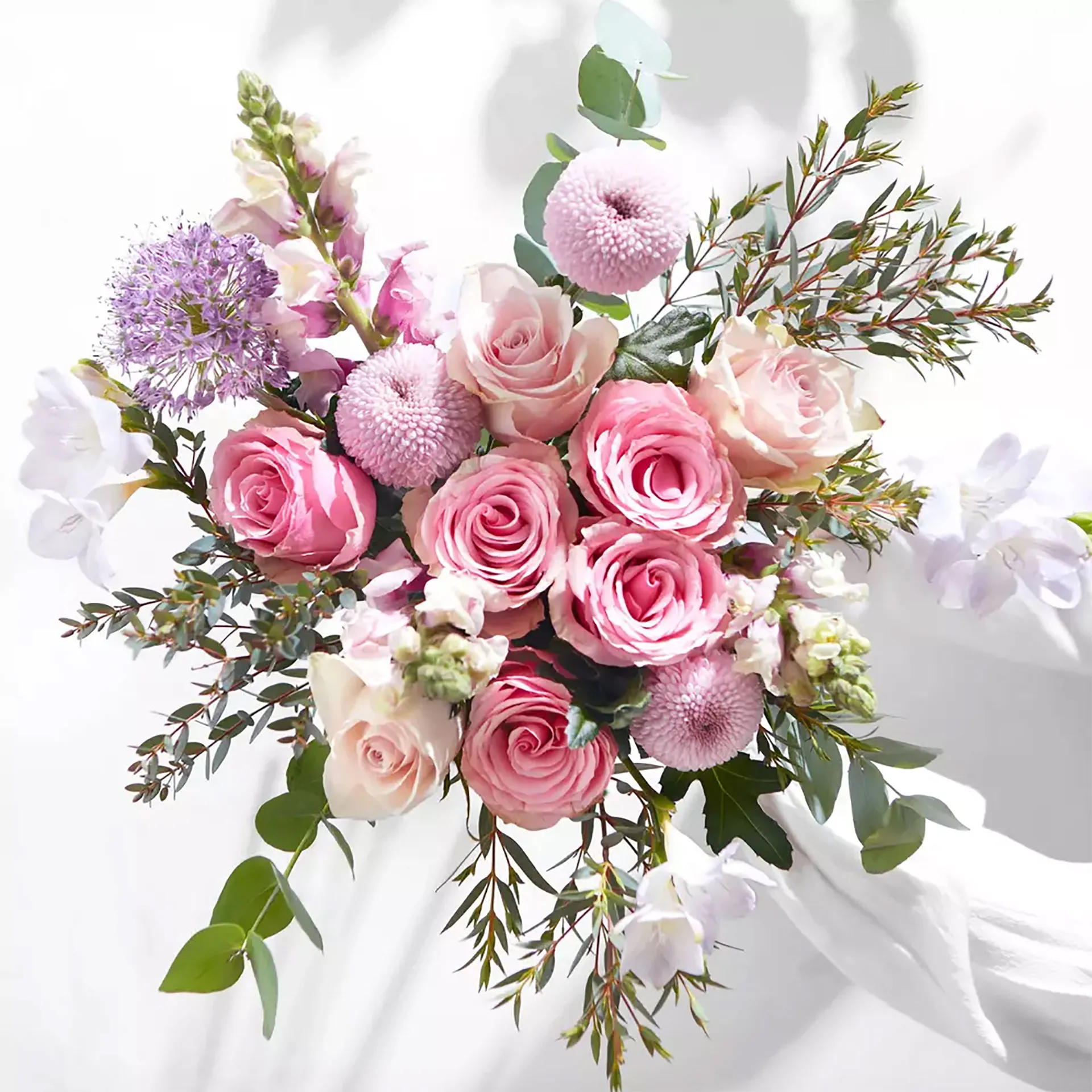 If there's someone you can't be with in person this Eid, why not send them a pretty bunch of flowers to their doorstep 💐. This beautiful arrangement of roses and eucalyptus are a great way to brighten up their day.
---
Best Books for Her 📚
A cuppa in one hand and a good book in another – here's our top picks for books she'll love this Eid:
#1 Big Little Steps | £14.55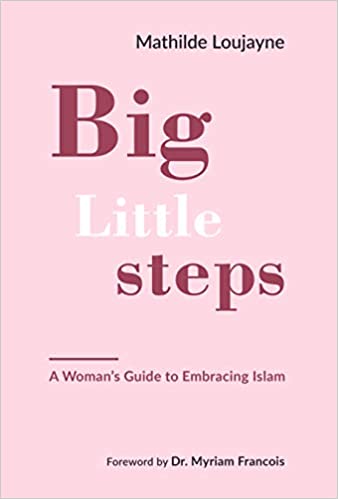 #2 The Simple Seerah Part One | £10.00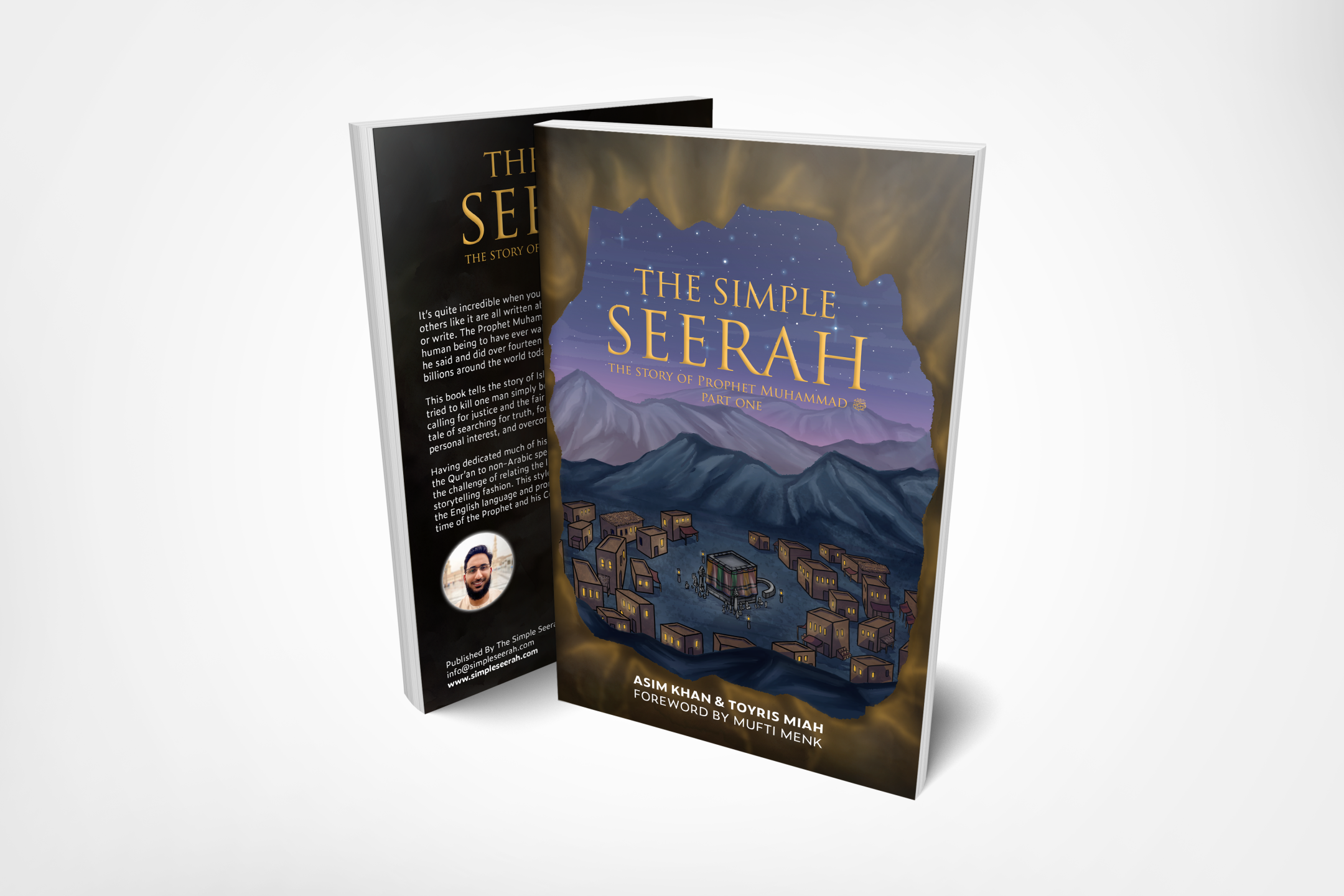 This book tells the story of Islam through explaining the life of Prophet Muhammad (PBUH). The style of story-telling used is easy to follow and an overall great read for anyone looking to learn more about Islam.
#3 Reclaim Your Heart By Yasmin Mogahed | £13.48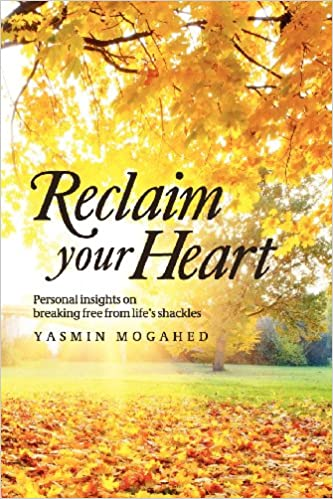 Reclaim Your Heart is well-known for it's deep insights into love, happiness, loss and pain. The manual uses the author's own personal stories to explain how a person can protect their heart and lead a life free of disappointment and doubt. This is certainly a book she won't be able to put down!
#4 Timeless Seeds of Advice | £7.85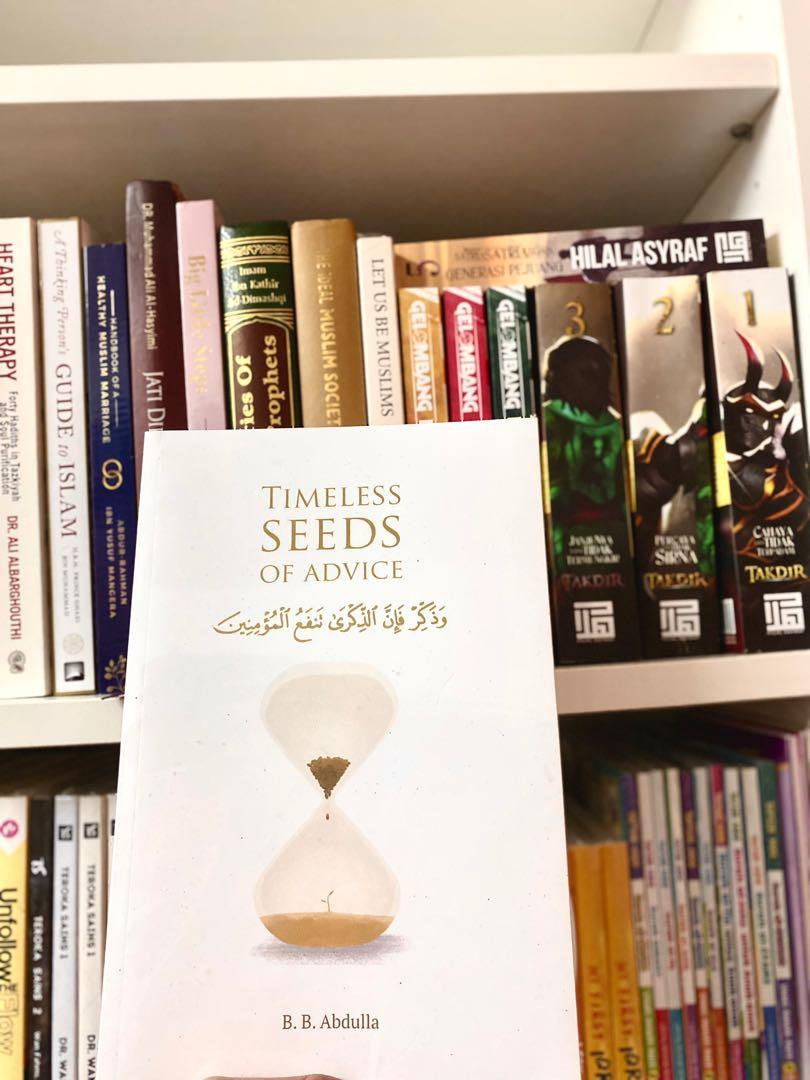 This book is filled with beautiful and practical pieces of advice from both the Holy Quran and narrations of Prophet Muhammad (PBUH). A simple yet powerful read for anyone seeking snippets of guidance, hope and knowledge.
---
Best Gifts Under £20
Buying a present for someone doesn't need to break the bank! Here's a range of thoughtful gifts she'll love that are great value for money👇
#1 Satin Gift Set | £16.50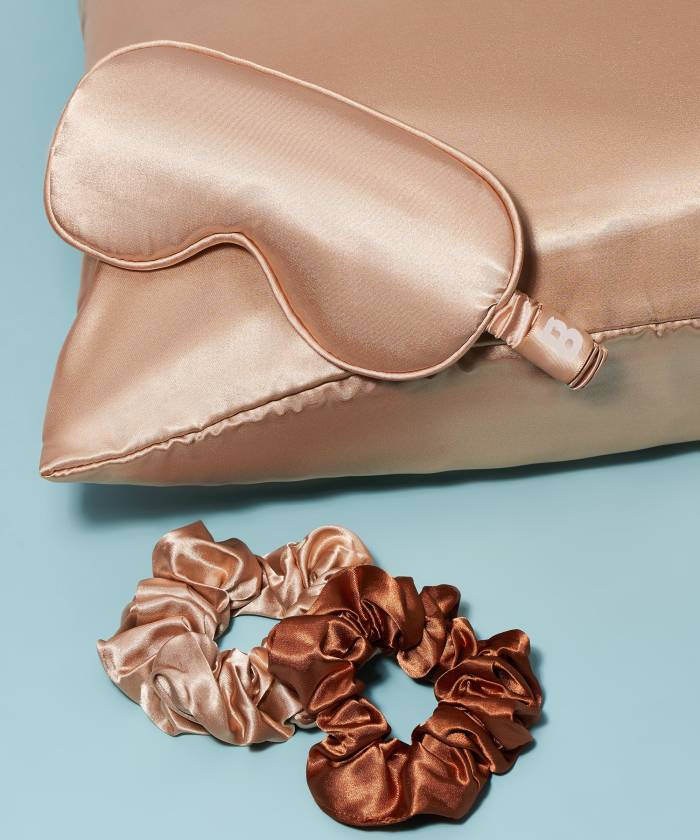 Satin scrunchies, satin pillowcase and a satin eye mask? – Yes please! 😌 Treat her to this cheap and cheerful luxury set that helps improve sleep quality and prevents hair loss (hijabis 🤝 hair tips).
#2  Porcelain Mug with Calligraphy | £16.99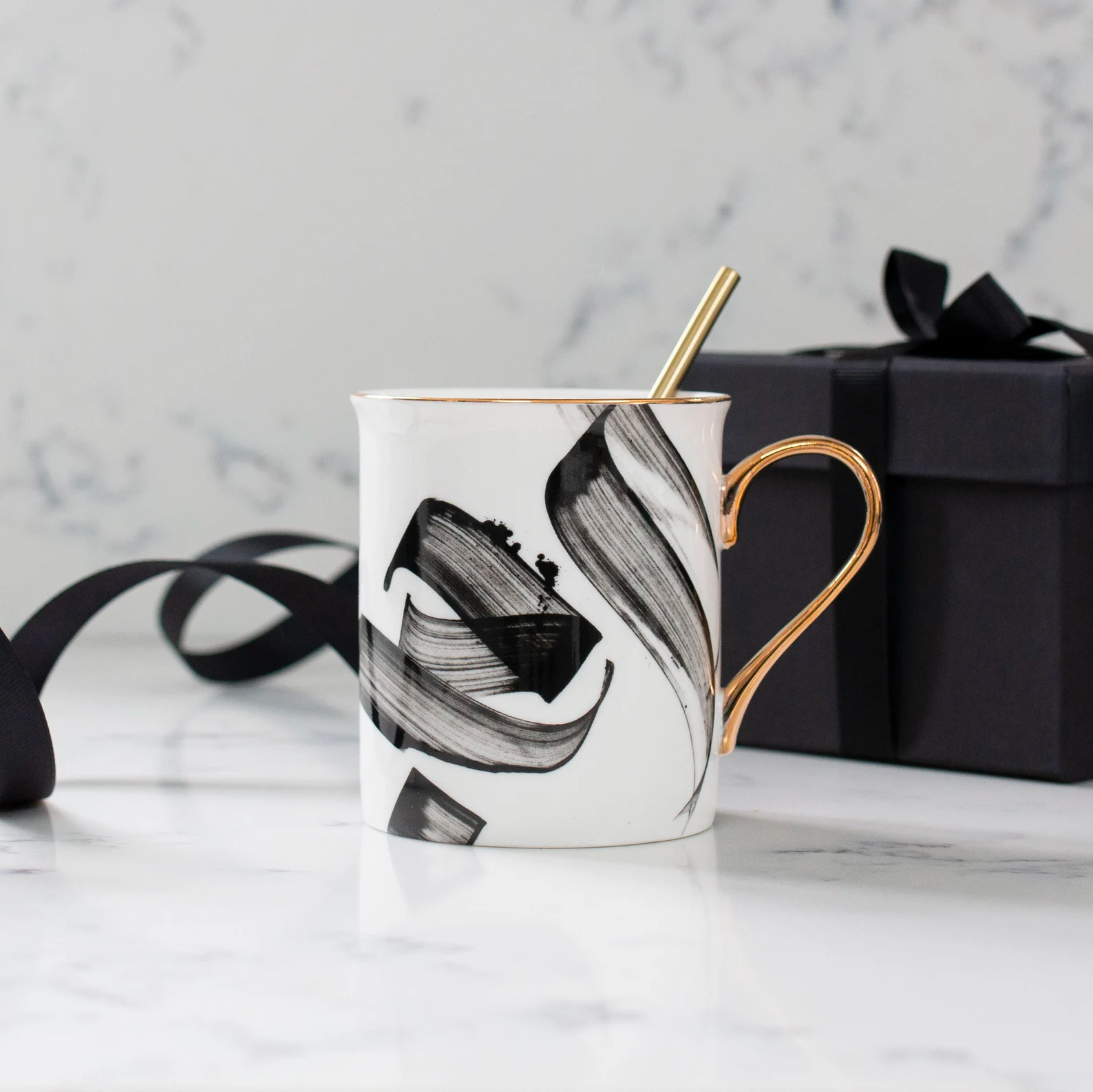 This delicate porcelain mug with a gold painted handle is inked in black Arabic calligraphy, reading the word "Al-Hub" (Love). An ideal gift for someone special this Eid.
#3 The Ordinary 'Daily Set' | £15.00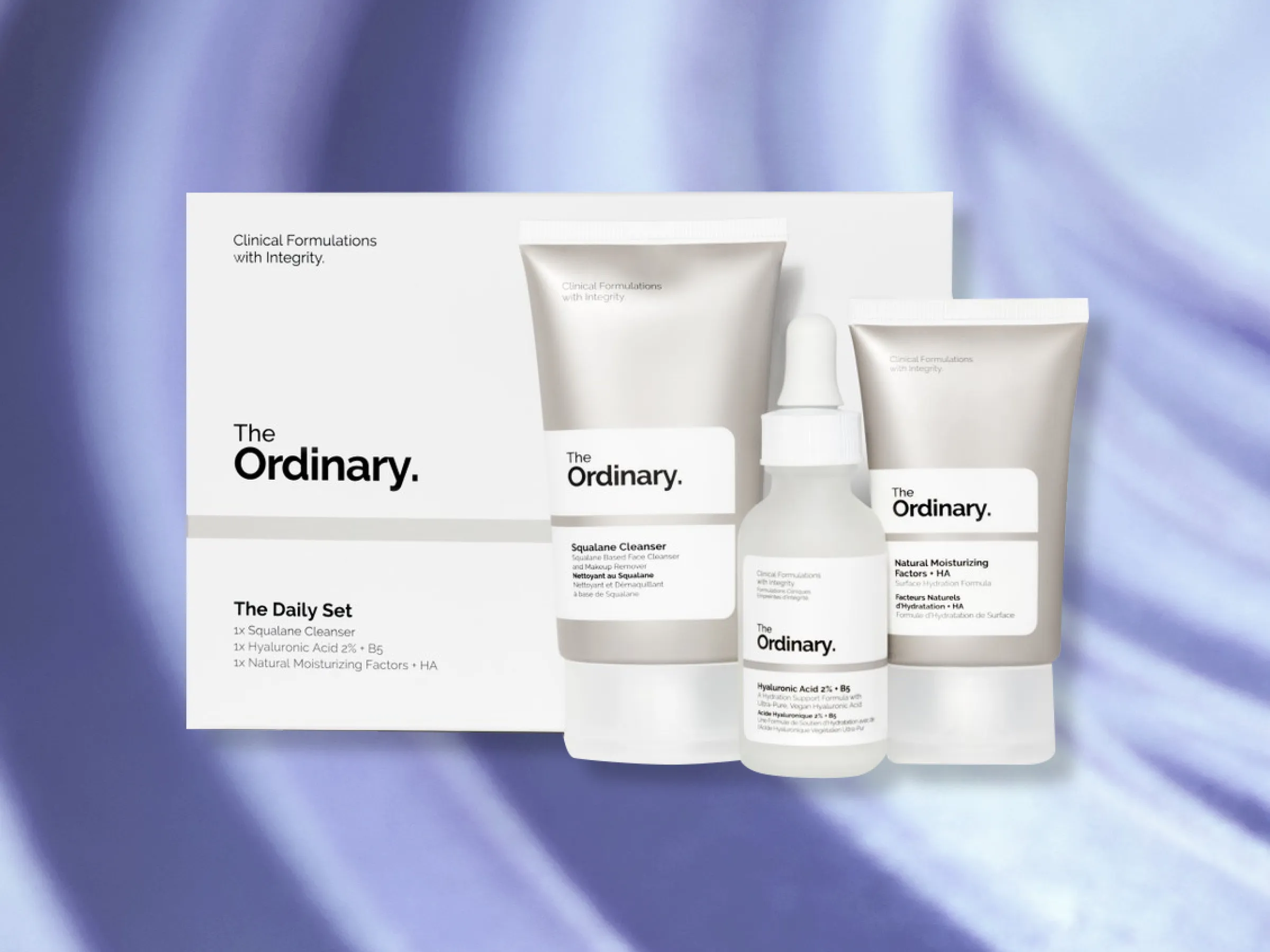 If you're looking for a skincare set that doesn't cost a fortune then The Ordinary is the way to go! This Daily Set consists of Hyaluronic Acid and moisturisers costs only £15 – we love to see it.
#4 Quranic Verses Calendar | £9.95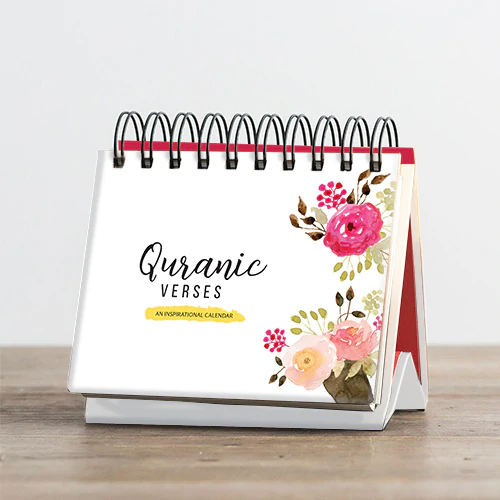 This floral calendar from Anafiya Gifts is a beautiful gift to give this Eid to help her revisit the comforting verses of the Holy Quran. Each page of the calendar gives words of guidance that she can turn to each day! Shop the calendar below 👇
#5 Auric Boutique Rings 💎 | £5.50 +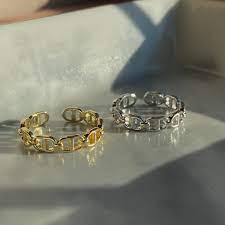 Who can resist a gorgeous ring?! 💍 Auric Boutique are known for their stunning yet affordable collection of jewellery for women, and - I mean - they really do speak for themselves!
---
Summary
Well, there we have it! We've covered a range of different gift ideas to give you some inspiration this Eid 💓. For the strong beautiful women in your life, make sure they get a gift they truly deserve!
No matter the budget or personal interests, this list has a little something for every woman and, if you didn't find something that you liked, here's a list of places that can help you search for the perfect present this Eid 👇
Praying that all those celebrating have a wonderful Eid with their loved ones! If you enjoyed this article make sure to share it to help others find some inspiration 🎉