For the billions of Muslims around the world, Ramadan is the blessed month of fasting, worship, and reflection. A time for spiritual renewal, community bonding and magnified generosity.
And, thanks to the creative work of many Muslim businesses, there are some really great products, activities, books and literature that we can make use of.
Whether it's a faith-centred game that gets the family talking in the late hours after Tarawih prayers, or perhaps a journal to helps you personally reflect on your day – we'll be listing all the products that you can purchase and benefit from by the permission of Allah SWT.
---
Salam Journal – Productive Muslim
💰: £25.99
Great for: Reflecting on each day, learning new duas, and seeking knowledge.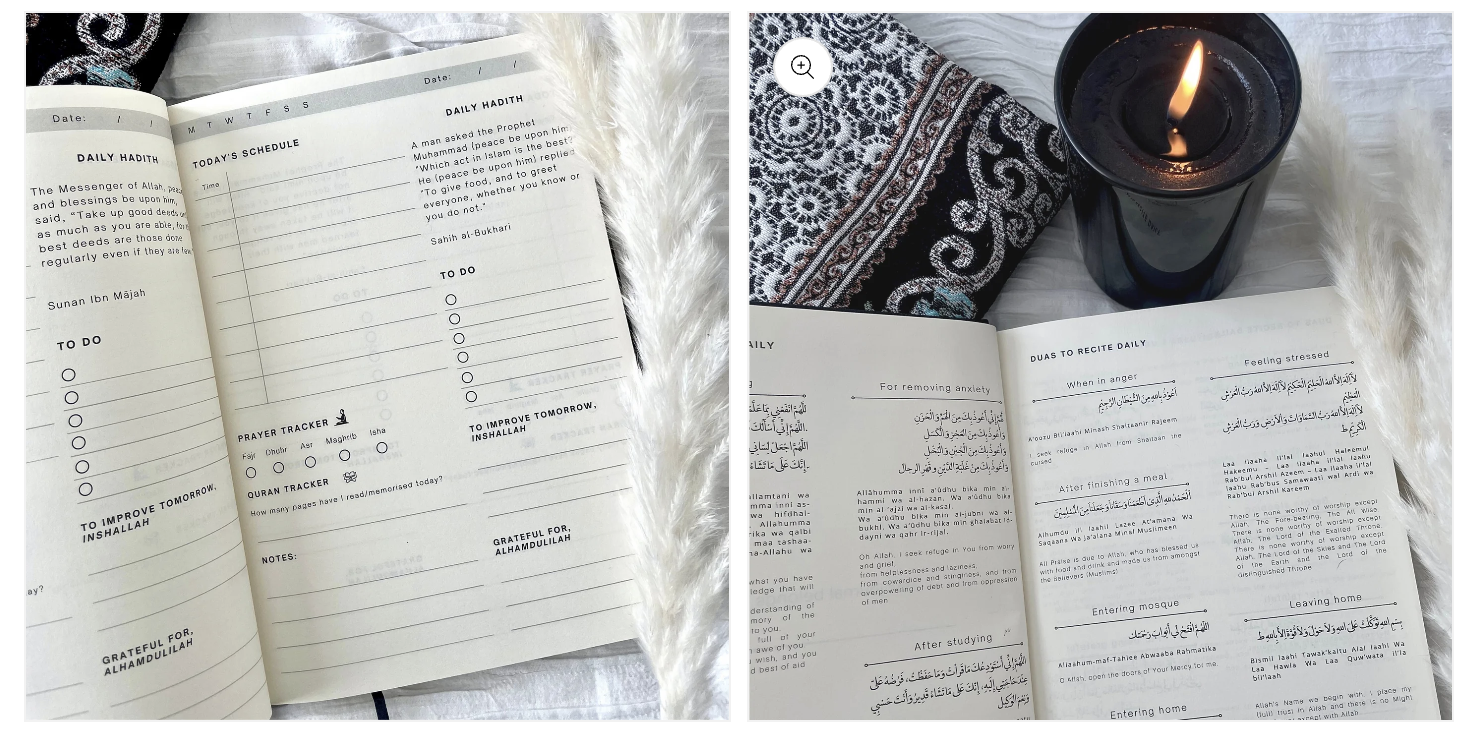 The Salam Productive Muslim Journal consists of:
✍🏼A daily planner so you can write down what you're grateful for, and what you're striving towards. It also shows you a prayer tracker, a daily Hadith, and Quran revision tracker.
⏱ A weekly review to make plans for the upcoming week as well as ways you can incorporate more Sunnah actions.
❤️ Covers a 6-month period to help you form amazing, long-lasting habits.
📏 A5 size so you can easily fit it into your bag and journal on the go!
---
'The Big Beautiful' – Islamic Poetry Book
💰: $10.76
Great for: Literature lovers and engaging with Islamic poetry.
Got a friend who is a lover of poetry or Islamic literature? Or do you want to immerse yourself into words that offer comforting reminders? – This book is the one.
Islamic poetry is allows you to understand and internalise the beauty of Islam through a collection of words. It can often speak the words that you heart yearns to say, helping you deal with loss, grief, and love.
The Big Beautiful is a soothing gateway to Islamic poetry if you're not too familiar with it, and we'd definitely recommend picking it up and giving it a read this Ramadan.
Here's a few snippets from the book: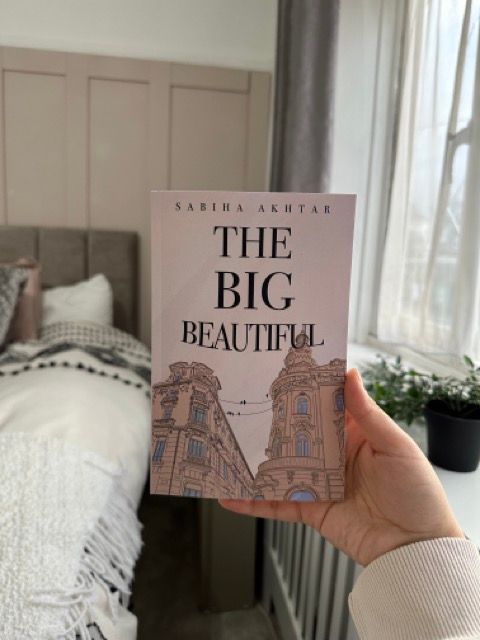 ---
The Game – Freshly Grounded
💰: £19.99
Best for: Opening up deep conversations with your loved ones.
Whether it's inviting deeper conversations to the carpets of the Masjid as you sit around with your friends, or it's just a personal dialogue between you and your spouse in the late evening, The Game is quite literally a 'game-changer'.
The Game is a set of 100 cards printed with thought-provoking questions and statements, designed to help you connect with those closest to you and create even more meaningful relationships.
The rule of The Game? – Be Vulnerable.
In a time where digital distractions keep us away from real communication, this is one way to reignite some powerful discussions this Ramadan.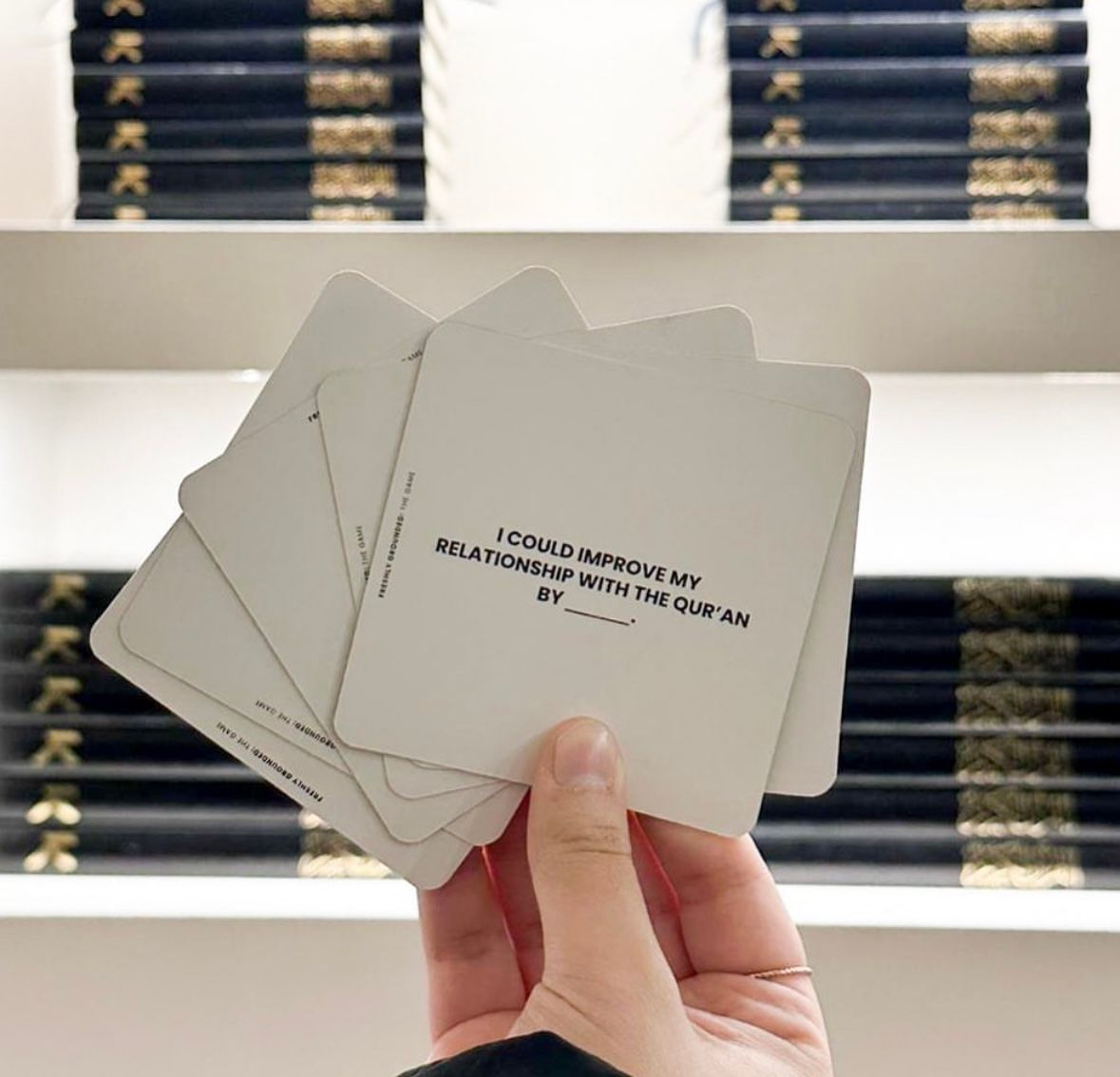 ---
Little Book Of –
💰 £7.99
Best for: Carrying short, impactful ayahs of the Quran and Islamic reminders with you wherever you are.
Lavender and Silk Publishing released a collection of small hand size books that contain short, impactful Quran verses and Islamic reminders.
These are great books to carry around with you and indulge in when you're on your commute into work or just before you lay your head down to rest. The simplicity of this collection makes it so easy and effortless for readers to connect with the deen and implement ayahs of the Qu'ran into their lives.
A perfect gift for yourself this Ramadan, or for a loved one this Eid!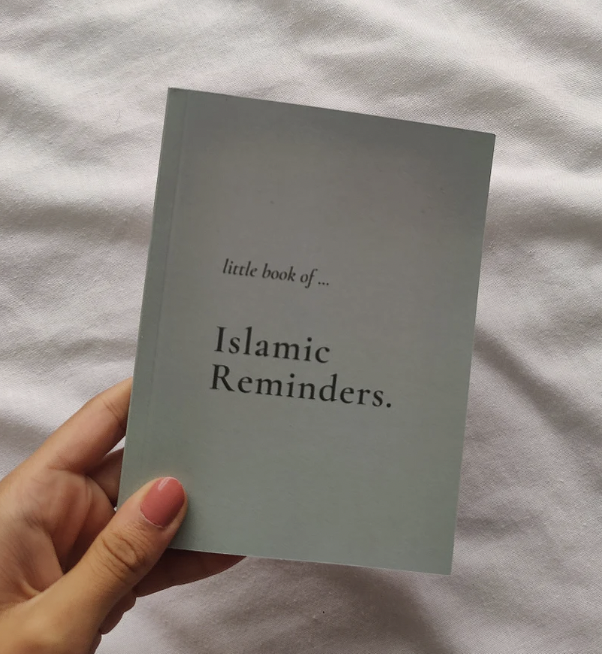 ---
Pocket Sejadah
💰: £21.00
Great for: Praying when you're outdoors
In light of forming good lasting habits, a goal for many Muslims in Ramadan is to stay consistent with the five daily prayers.
There's some great products that can help you fulfil your salah even when you're on the go (and not near a local Mosque). Pocket Sejadah is a portable prayer mat that fits into a small case for you to carry around wherever you go!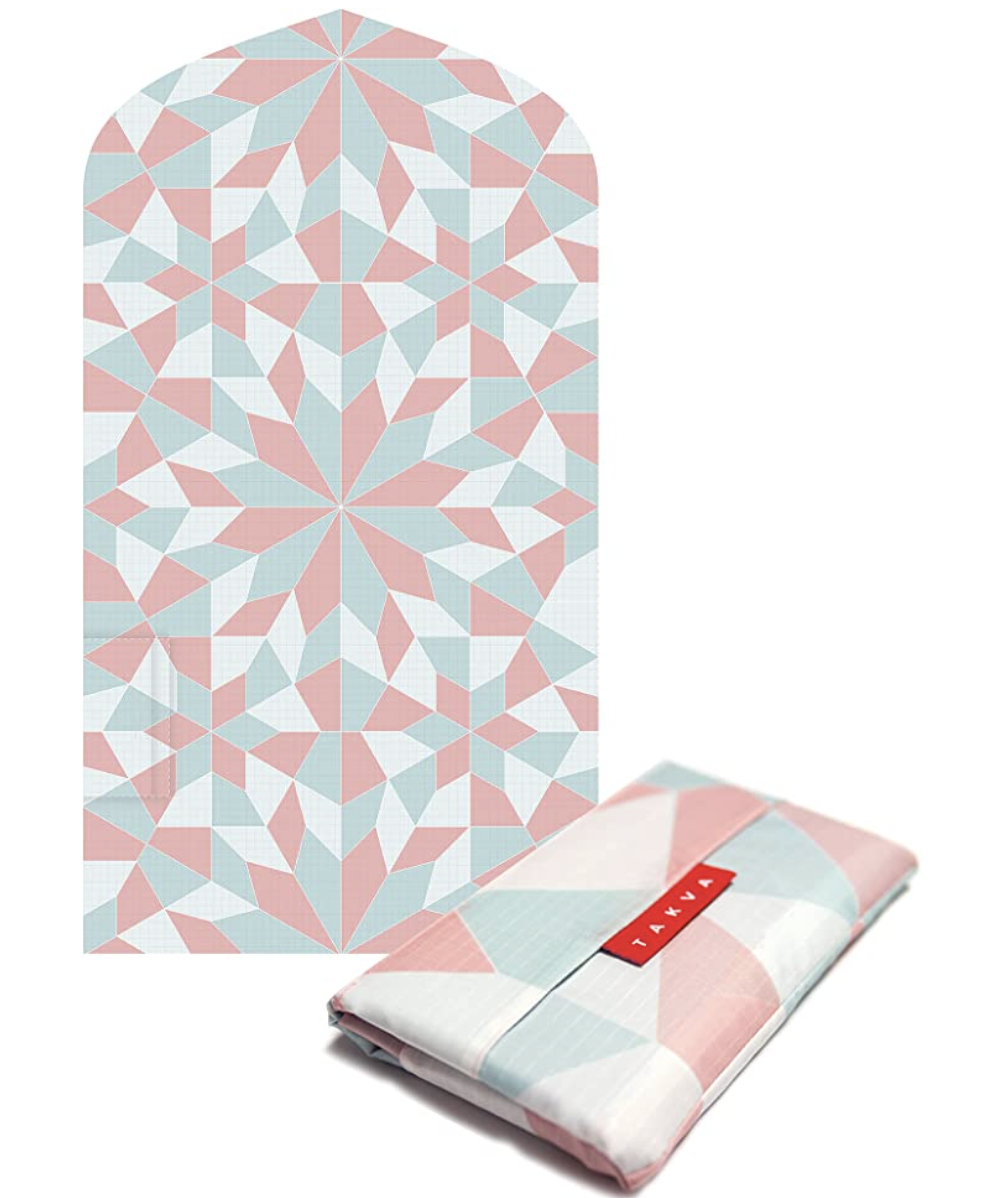 ---
The Noble Qu'ran
What better gift to yourself or for someone else than the Holy Qu'ran itself? While many of us turn to our Qu'ran apps because of advancements in technology, there are so many benefits to sitting down with the Book of Allah in physical form, including the fact that you're less likely to switch apps and get distracted from your recitation.
Not to mention, if you were to gift someone a Qu'ran and they read from that exact copy multiple times a day for each day of Ramadan, you will be accumulating immense reward, too! ❤️
This is such a perfect way to allow ajr (reward) for your loved ones and for yourself during this blessed month.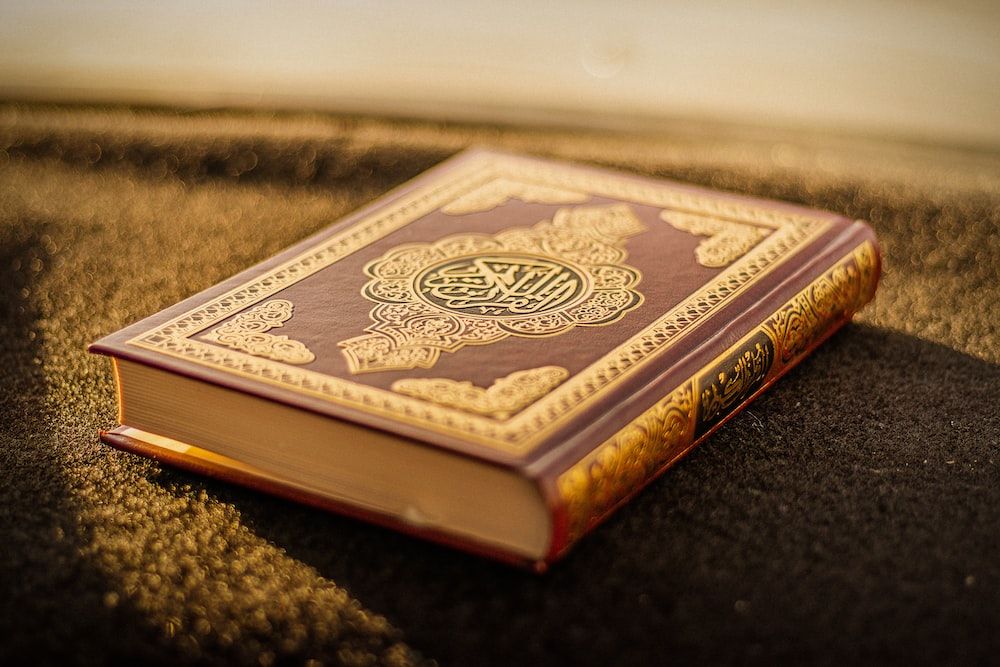 ---
📿 Quran Stand
💰: Ranges between £10 - £25
Since we're on the topic of the Qu'ran, an absolute household essential for everyone is a Qu'ran Stand.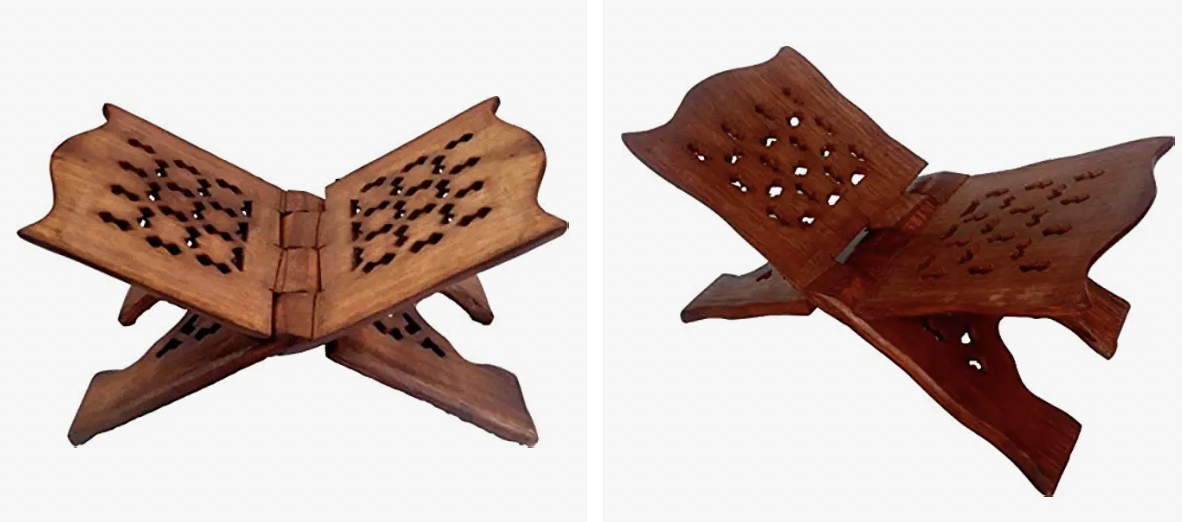 I'm sure for many of us, a collective goal is to read as much Qu'ran as possible during this month (and even complete it at least once). With all that reading, Qu'ran stands are really useful for propping your Qu'ran up for easier readabilty.
If you haven't managed to get your hands on one just yet, now's the perfect time!
---
Bukhoor Burners & Luxury Candles
What better way to bring the essence of Ramadan into your home than using a bukhoor burner that oozes throughout!
From zesty notes of citron, oud, cedarwood, or rose seamlessly flowing through your home, you'll want to get your hands on these cheap and chearful bukhoor burners for the month ahead.
You can purchase a smaller, portable bukhoor burners which work well in cars, or you can opt for a larger one for the home.
Nuhrhome offers the most amazing luxury candles and oud fragrances, and also have giftset versions, perfect for Eid!
USB Portable Mini Bukhoor Burner for Car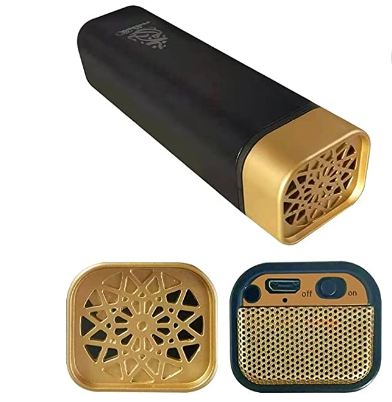 ---
🧕🏽 All in One Prayer Dresses
I honestly live in my prayer dress most day just because of how comfortably, snug and practical it is! The all in one prayer dresses have a hijab attached so you're ready to pray as soon as you have it on.

With loads of different colours available, I found Modanisa to be the best place to purchase them from. If you're looking for a beneficial gift for your sisters, mother or any female in your life, this is a good shout!
Click below to shop Modanisa's range of Prayer Clothes 👇
---
Baklava Gift Set – TheBaklavaCompany
Is it really a post-iftar treat without some sort of bakery or dessert treat? 😌 And what's even better, the famous Baklava Company have designed the most beautiful dessert platter filled with everything that can satisfy your sweet tooth!
To all our UK-Based Sweet-Food-Lovin' Muslims, this one's for you👇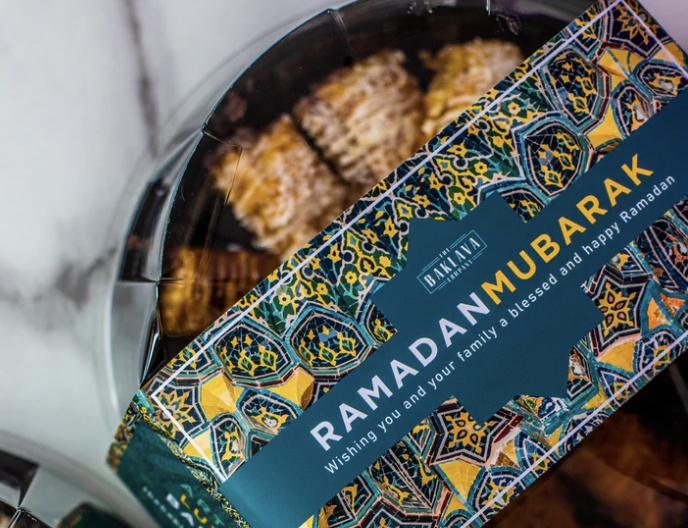 *Please note: Be sure to head to their website to see whether your home address is eligible for delivery. Otherwise, collection points have been mentioned on the site.
---
We've run down a few of the many gifts you can send to loved ones this Ramadan (which also make great Eid gifts, too. )
Got some more gift ideas or suggestions? Why not drop a comment below and let the community know! 👇