🍲
In every culture, in every corner of the world, there's one universal truth – food is more than just sustenance. It's an experience, a memory creator, a tie that binds.

The Prophet Muhammad (peace be upon him) said, "The best of you is he who is best to his family." Building and nurturing these bonds is pivotal. And what better way to fortify these bonds than gathering around a table, rolling up your sleeves, and diving into a delightful dish together?

That's why we're introducing a new series of recipes called Family Flavours which are tailored to help you bond with the family! After all, nothing says 'family' like a kitchen bustling with activity, and the sweet scent of dessert in the oven! ❤️
A chocolate ganache dream! 🍰
Perfect for baking with the little ones in the family, or for solo baking time with the intention of dishing it out to your loved ones!
Ingredients: Chocolicious Sponges
175g of dark chocolate (54% cacao)
150g butter
125ml hot water
3 mid-sized eggs
125ml sour cream (room temperature, please!)
50ml veggie oil
2 tsp vanilla extract
150g caster sugar
150g light soft brown sugar
250g self-raising flour
50g cocoa powder
1½ tsp bicarb soda
A pinch (or ¼ tsp) of salt
Ingredients: Chocolate Ganache
300g dark chocolate (loads of chocolate!)
25g butter
450ml double cream (the velvety touch)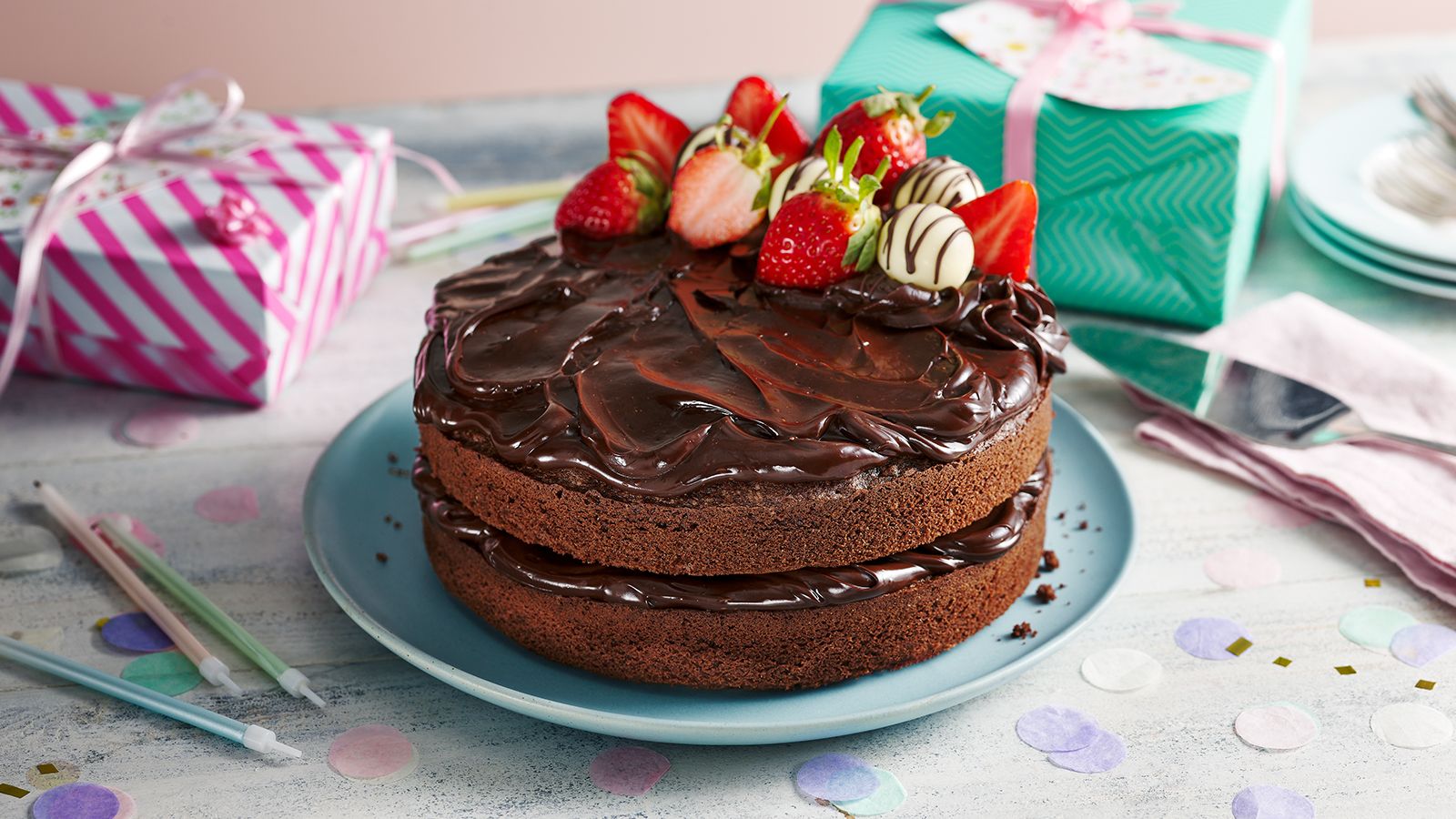 How to Make:
Step 1: Preheat the oven to 180°C. If you've got a fan oven, aim for 160°C. Prepare your 20cm cake tins with butter or parchment paper.
Step 2: Now, grab your heat-proof bowl, and add in the 175g of chocolate, 150g butter, and 125ml hot water. Place over a saucepan with a bit of water and let the steam melt everything together. Then turn the heat off, and let the chocolate mixture cool down.
Step 3:  In a separate bowl, use a whisk to mix together the eggs, sour cream, oil, and vanilla extract.  Then add in both the brown and white sugars. Add in the melted choco-mix. Whisk-a-whisk until dreamy smooth.
Step 4: Now sift in your dry ingredients; the flour, cocoa, bicarbonate of soda, and salt. Whisk them everything together until combined.
Step 5: Pour half the mixture into one tin, and other hald into the other tin so they are equally divided.  Smooth out with your trusty palette knife and pop into the oven  for 35-40 mins.
Step 6: Poke with a skewer to ensure the they're done (the trick is to see if the skewer comes out clean then you'll know!)
Step 7:  Let the sponges cool in their tins for 10 minutes. Then, place them onto a wire rack to cool off completely.
Step 8: Ganache time! 🍫 In a heatproof bowl, add chocolate and butter. Meanwhile, bring the cream to a near boil in a saucepan. Gently pour the cream over the chocolate-butter duo. Wait a minute. Then, stir it all together. Cool and thicken it up for use.
Step 9: Time to assemble! Place one sponge on a cake stand. Slather it with 6 tablespoons of your glossy ganache. Place the second sponge on top, the flat side facing up. Press them slightly together. Now, dress the cake with the remaining ganache.
For the final (optional) touch, pop on some raspberries and voila! 🍰
Want to see how my family got on with this recipe? Have a watch! 👇
If you loved this family-friendly recipe, be sure to share it with your friends and loved ones for inspiration! 💓