💡
What's Career Corner? 👇

As someone who never had this whole 'career path' thing on lock (still don't!), I realised this was also the reality for many others.

Here at Career Corner, you can read true stories of creative and confident Muslims who are smashing glass ceilings, and providing us with awesome insights into what they do.

Whether you're deciding on your professional journey, taking some notes, or just here for a good read – we'd love to hear what you think so make sure to leave a comment below!
Welcome to the very first edition of Career Corner!
Each month, I invite an inspiring individual into a conversation about their career path, motivations and future goals.
I had the pleasure of catching up with Hafsah (A.K.A. my one & only co-host on Missheard🎙) to speak about all things 'Cardiac Physiology', and what an amazing conversation it was – let's go!
---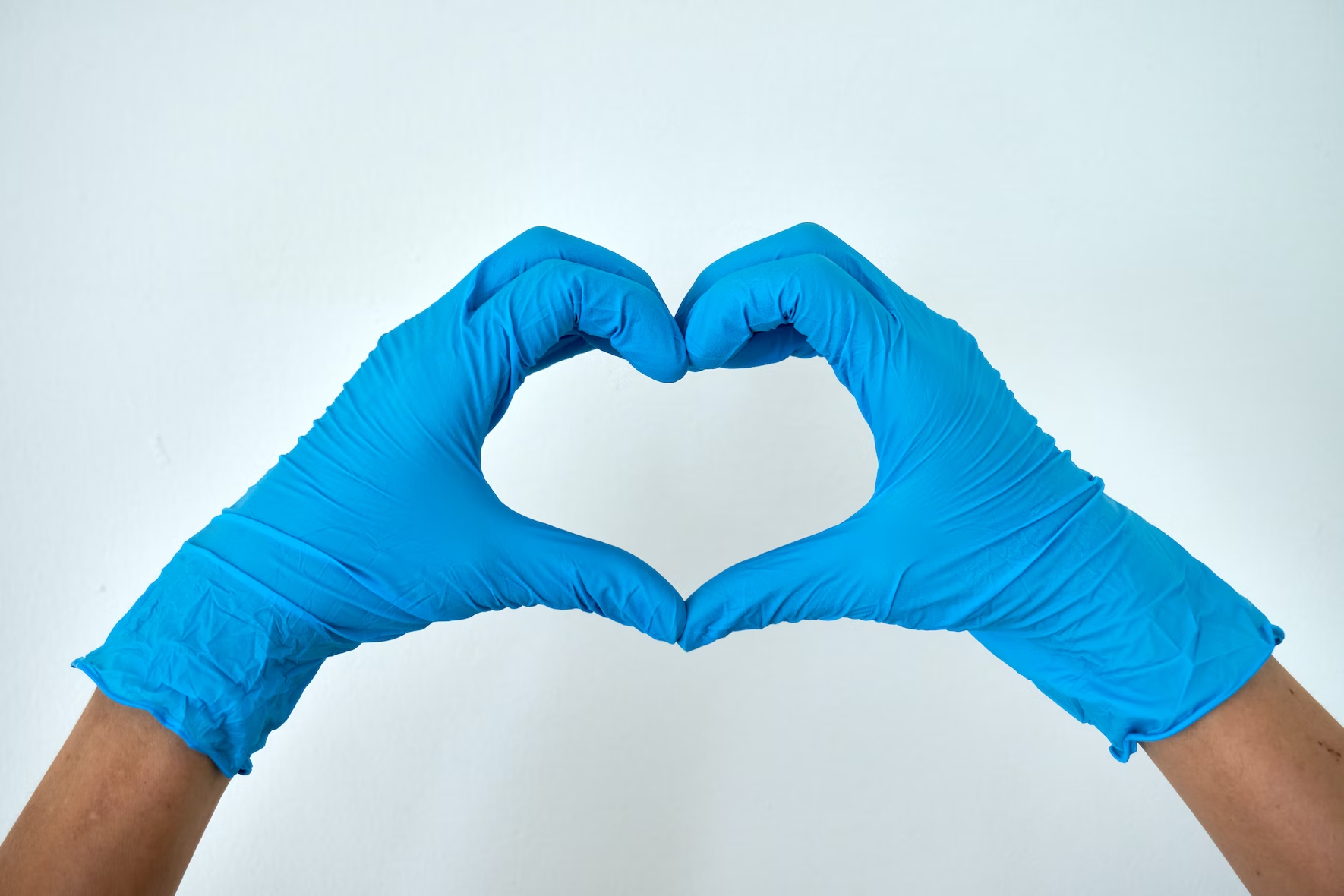 Salaam Hafsah! Let's Get Straight Into It – What Inspired you to Get into Cardiac Physiology?
Walaykum Salaam, Zara! Okay – so first things first – cardiac physiology wasn't the initial dream, believe it or not!  
During my A-Level days, I was set on doing Bio-Med.
I knew that if I didn't get the grades to do Medicine, Bio-Med was the back-up option, essentially. So, after going to all the different courses, and some events at UCL, I started thinking, "hmm, maybe medicine isn't for me...".
After receiving my grades, I didn't get the grades I hoped for unfortunately, but the university still called me up and told me all about Cardiac Physiology.
But, as you can imagine, my heart was still set on BioMed. This was until I dug a little deeper into figuring out what I really loved, which was working with patients.
So What Did You Do Once You Had this Realisation?
I went back to the university that called me about Cardiac Physiology and started doing my research!
Initially, I couldn't find much about the course because it's quite a small and specific degree but, based on what I did know, I knew this was the degree for me.
I then set out on my journey to become a Cardiac Physiologist by enrolling at St Georges University.
---
What Did the Course Entail? 📚
So, the first year of the course is all about general Clinical Physiology. You learn a lot about the human body and internal organs, which was really insightful.
By the end of the first year, they ask you to choose a speciality to study further. At my uni, the two options were Cardiology or Respiratory and Sleep.
While I was so fascinated by sleep, I wasn't too keen on learning about resp, so Cardiology it was!
---
What Was Your Cohort Like?
When we were split into our different specialities, the cohort naturally got a lot smaller so there were about 25 students in the class.
I was one of 4 Muslim girls on the course so there were definitely people I could connect with, but I found the majority of my uni friends outside of my course instead.
As a university, the diversity was amazing.
I loved being a a part of St Georges's ISOC, and I can safely say that it kickstarted my journey to becoming close to Allah SWT and learning more about my deen.
The university gave me the opportunity to work alongside other career-driven Muslims who shared the same passions – but this is more of a bonus point of the university rather than the course, I'd say.
---
By this Point, You've Been Able to Apply Your Degree in the World of Work – What's that Like? 🥼
I think, as a student, you can definitely get away with not knowing things! You have that space to be 'confused', if you like. The "silly" questions are more welcomed when you're still studying.
But once you graduate, you're now the person who people are coming to with questions so it's like, "Woah - I need to know the answers!". It's definitely a reality check when you have to start using your degree to help people.
While most students go and work in a hospital that they've done experience in, I was completely thrown into the deep end – and I'm actually so grateful for it!
I began 'locum work' (when you work as a temporary employee) so you do feel pretty alone at times, but I think it's a good thing because you build this self-sufficiency.
---
What's the 'Tough Side' of Locum Work in the NHS?
People can look down on you because they see you as this young person who can be pushed around a bit.
I had colleagues who were twice my age and we were both doing the same job, so I did feel isolated at times.
Without sugar coating it, I endured a lot of raw experiences of other workers being rude to me about my placement and belittling my work. But you really have to learn to hold your ground!
Whilst it was tough at times, my colleagues began respecting me because I refused to let them break me or make me feel as if I was bad at my job. 💪🏽
Let's just say, I learnt a lot from my locum work at a really young age!
---

As a Young Black, Muslim Woman – Did Your Identity Shape/ Affect Your Career Journey?
I think in a way, it did.
Dressing in a modest way was (and still can be) a big thing in the industry.
When you apply for a job online, the prospective employer doesn't know what you look like, so I always expect a few looks 👀 on the first day on the job!
I did learn a way to set the record straight from the beginning though. 👇
Essentially, I tell myself that on the first day of work I need to make a conscious effort to be as modest as possible, wear the longest hijab, and just make it known to everyone that "I'm a Muslim Muslim!" 🤝.
I never want my colleagues to think that I'd change my morals or my modest appearance to suit the industry or their preferences.
I'm different and I'm proud to be different, and I'm not going to pretend to be somebody I'm not.
Yes – at first it's hard because people have this impression that you're awkward and that they can't have a conversation with you, but this phase does pass after a few shifts!
My advice to any Muslim woman who's nervous about expressing their identity at work would be to: "Go in and really be yourself. Whoever accepts it, accepts it and whoever doesn't accept it, it doesn't matter! People will soon know your personality and get to know you for who you really are."
---
How has Working in Cardiac Physiology Positively Impacted Your Islam? 🤲🏼
In terms of the workplace itself, you have a lot of challenges and fitna with things that oppose Islam. So, this actually positively impacted my deen because you learn how to deal with these things and how to hold onto your faith.
Take the whole "work night-out in a pub" situation that many of us face. When this is a constant reality, you become more equipped on how to handle those conversations and turn down those particular invites.
Even at work, people ask you about your hijab all the time. They're curious about why you wear it so, naturally, you feel the urge to hold onto to your Islam more if anything.
I've had to work on my patience a lot which, in turn, has benefitted my Islam.  You can imagine that, as a young NHS worker, people try to work you to the bone – I've really had to navigate my way through those experiences!
---
What's Something that has Surprised You Since Gaining Experience in the NHS? 👀
To my own surprise, I've felt a lot of difficulty from people who are Muslim themselves, unfortunately. I've sometimes felt that they've really tried to make my life hard for striving to be a practicing Muslim.
You know, even if I'm just trying to pray or trying to avoid social settings with alcohol, they can make those situations difficult for me.
Although it's so strange, I've now learnt that to be an experience I have.
---
What's the Best Thing About your Career Choice? 🎉
It might sounds cringe, but it really has to be the 'art of learning something new'.
Even to this day, after a whole 3 year degree and after spending time in the actual workplace, I still go to work and learn new things.
This job allows me to constantly learn more about the way people are, the human body, and about the society we live in. There's so many levels of education within one job role, and that has to be what I truly love the most about it.
I go into work,  and I never leave as the same person.
---
How Has Your Perception of the NHS Changed Since Actually Working Alongside Healthcare Professionals? 🔎
Every day my perception and understanding of the NHS changes.
I now know how important it is for patients to be considerate of the NHS staff because they really are working at their absolute best to help people!
Sometimes people don't realise how an angry call to the receptionist or a frustrated tone of voice can upset the staff when, a lot of the time, it's not in their control.
Being on the inside, I completely sympathise with just how hard our nurses and doctors work to look after the general public.
Speaking politely goes so far – but this goes for all aspects of life.
In terms of being an NHS worker, I'd just say to not fall into the trap of being a bitter, toxic and angry employee. The moment I feel like it's burning me out, I will take that break!
I see employees so angry and irritable and, while I empathise with how over-worked and under-valued they feel, I think becoming an arrogant or unkind person to work with is never okay. Not only does it make it uncomfortable for your colleagues, it can actually result in mistakes when it comes to patients.
---
What Would be the Legacy You Leave in the NHS if you Could? ✨
It would be to introduce better policies and understanding of people who are ethnic and people who are Muslim.
This aspect of not having disposable sleeves available for Muslim women who work in the medical field is something I'd love to tackle.
I'd want to bring about policies that make it easy for Muslim women to have access to a female doctor to examine and look after her. The option to request a female doctor should definitely be there with ease.
Something else that the NHS could benefit from massively is having proper training on diversity and inclusion. Right now, it's very surface-level training that doesn't even translate in the workplace because you still experience subtle Islamophobia.
---
What Advice Would You Give to a Young Muslim Women Looking to Join the Healthcare Industry? 🤝
Be confident. Be great. Be Yourself.
Remind yourself that not only are you working for the NHS, but you're also representing us Muslim women so be a great employee with a high level of competency!
You've dedicated 3+ years of your life studying this field, so be confident in the knowledge you have and don't let anyone undermine you.
---
We'd like to thank Hafsah for kickstarting our new series of Career Corner! 💓 Let us know what you thought of this story in the comments below. 👇
If you're someone who's about to start their journey as a healthcare professional, we pray Allah SWT makes it easy for you and allows you to be rewarded for your work in helping others!
Reading this article and thinking of sharing your own inspiring career journey? We'd love to hear from you! Simply reach out to anonymouslyzara@gmail.com and we'll be in touch. 🎉